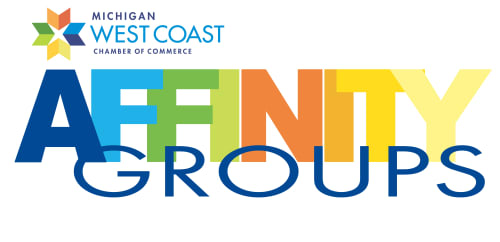 Joining an Affinity Group allows you the opportunity to network in a smaller group, and gain the ideas, inspiration and support to keep you on top of your business.
Click on the Affinity Group for You
Chamber CONNECT Groups are curated groups of diverse business leaders dedicated to connecting with and learning from like-minded professionals.  The principal purpose is to provide members of various professions the opportunity to further their business through the developing relationships and exchanging ideas, leads, and information.
The EOS Think Tank is for West Coast Chamber members who follow the Entrepreneurial Operating System (EOS) or those who are curious about implementing. EOS was popularized by Gino Wickman's book, Traction: Get a Grip on Your Business.
A network of Latinas from the Lakeshore area, fostering advocacy, service, authentic relationships, and opportunities for personal and professional development.
Are you a graduate of the West Coast Leadership Program? This group is for you as you will expand, enhance, and enrich your knowledge of the greater Holland/Zeeland area to prepare and equip you for your continuing role as an effective community trustee.
Gathering professional women together to share experiences, insight, and support of one another. This has created a network of strong connections, join us for an event! Events are both social and professional while providing an opportunity for networking and fun!
Connecting Zeeland downtown businesses with each other and with the Chamber resources that help businesses thrive.