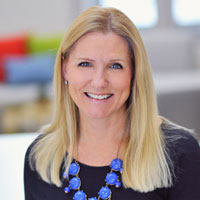 Children aren't the only ones who get excited for Halloween.  The excitement of dressing up and trick-or-treating crosses generational borders on Halloween, and the Chamber staff gets right in on the action. It's a Chamber tradition to set up camp on the sidewalk in downtown Zeeland and participate in the annual Halloween trick-or-treat event. Rain or shine, families stroll up and down Main Avenue, stopping at the local businesses along the way, saying hello and picking up a goodie. It is a true community event, and it highlights the fact that our local small businesses are at the heart of our communities.
The business owners that dress up and greet the trick-or-treaters with candy and smiles are our neighbors, our friends, our colleagues. Their children are our children's playmates and classmates. They send their kids to dance class, violin lessons and soccer practice, and provide employment for others so that they may do the same. They own coffee shops, hair and nail salons, corner stores, boutiques, clothing stores, restaurants, craft stores, bars, shoe/bike/tire repair shops, gift shops, pet stores, and more. They provide the unique products and services that enrich our lives and that also make visitors want to come to our community and contribute to our local economy.
There's a ripple effect when you shop small. Consider these ways in which your dollar goes further when you shop small.
You benefit from the expertise that the business owner offers to help you find the perfect running shoe, greatest new toy, or wonderful new book. When you pop in to Don's Flowers in Zeeland, you know you'll walk out with an amazing holiday arrangement for your home or office. And don't forget the amazing haircut or relaxing massage that only your local salon can provide. Share that with someone on your gift list.
You strengthen our local economy. Local retailers hire local people. Laura Gentry, owner of Tripelroot in downtown Zeeland shared, "Most of our employees live here in the Zeeland area. Many live within walking distance. I live within walking distance." Studies show that these small business owners also put more money back into our local economy by shopping local themselves.
You connect with our community by running into friends, stopping into the coffee shop, trading neighborhood news with the clerk at the counter, and enjoying the downtown decorations and local holiday markets. These markets provide sales opportunities for even more small businesses who may not have storefronts.
You encourage budding entrepreneurs to launch their dream of starting a small business. Holland, Michigan has been named the top place in the country to start a business, and we want to keep it that way. New businesses equal new jobs and new money flowing into our area.
The Chamber's West Coast Cash program offers gift certificates that can be redeemed at over 90 local businesses in our area. If you're not sure what your neighbor, your child's teacher, or your employee would like, a gift certificate to our entire community seems like a great choice. Let them explore our unique businesses and choose the perfect gift for themselves. Many large employers choose to give West Coast Cash to their employees during the holidays. Gentex Corporation rewards employees with West Coast Cash throughout the year, and sees it as a way for large businesses to participate in supporting local businesses on a large scale. Plus it makes the employees happy to get to go spend the cash. (West Coast Cash is purchased exclusively online, by visiting www.westcoastchamber.org/west-coast-cash. There's even a Corporate Gifting Program that offers savings on bulk purchases.)
With the passing of Halloween, the holiday season is in clear sights. The Chamber asks you to give careful consideration to taking a look at what our local small businesses have to offer for gifts, services and entertainment. Online shopping is convenient, but lacks the experience of discovering something new at a local retailer, and sends your money out of our community. Small Business Saturday is on November 24. That's just one day out of the year. This community is known for the collaboration of businesses, all working together for the greater good. Let's make it a goal to intentionally support our local businesses year round. Happy shopping!