Your support of Chamber programs will ensure that your company is recognized as an active participant in the Chamber's mission of facilitating community leadership to create economic prosperity. From leadership to advocacy, and from networking to business training, we have a perfect fit for your organization's goals and objectives.
Customized Sponsorship Packages available. For additional information, please select one of the options below.
What's a Mission Development Sponsor?
Mission Development Sponsor support allows our staff to lean into four key areas that are most important to the success of our business community: Advocacy in Action – Legislative, Business Builder - Tools for Success, Diversity, Equity & Inclusion and Leadership.
The West Coast Chamber's Vice President of Membership & Marketing, Britt Delo, explained the role that these sponsors play in helping the Chamber deliver remarkable experiences. "Mission Development Sponsors help make Chamber programming and resources available. They enable the Chamber to do the work that empowers and strengthens our businesses and each of their employees."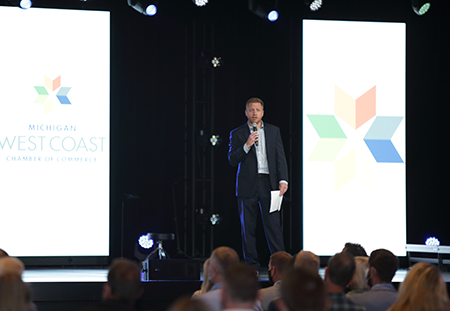 Community matters. As I look around the greater Holland-Zeeland community, I see many of my business friends who are experiencing challenging times. We are grateful to support the work the west Coast Chamber is doing to help businesses with useful resources. When we work together to make a positive difference - we all become stronger.

-- Jeff Disher

CEO, DISHER

Business Builder Mission Development Sponsor