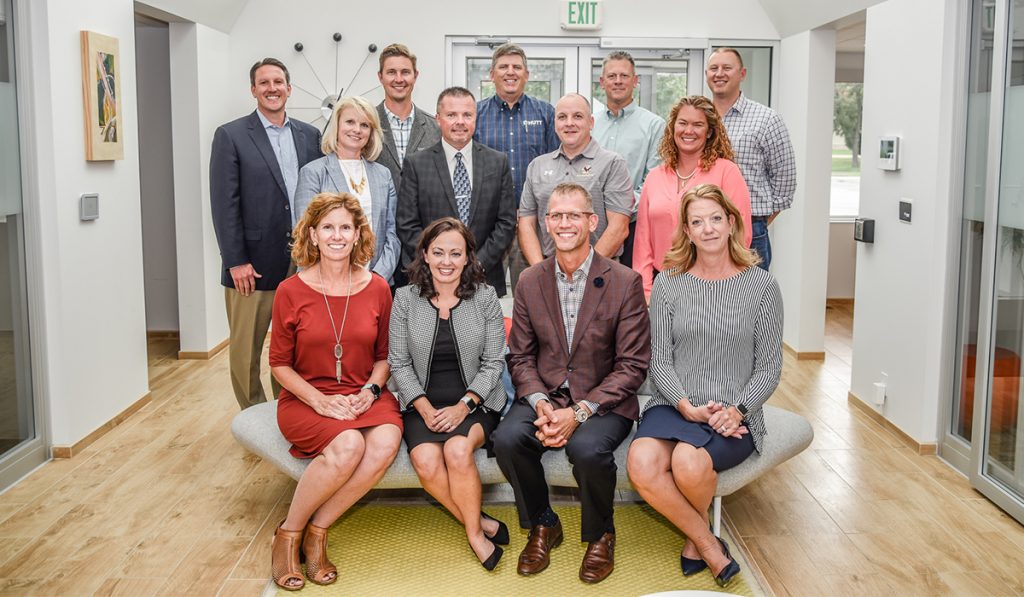 September marked the new program year, new fiscal year, and the welcome to three new Chamber Board Members. Our Board of Directors pulls leaders from a cross-section of industries, with an intentional emphasis on selecting members of diverse backgrounds, genders and ages, in order to get a well-rounded perspective on the issues and needs of our business community. The three individuals below bring with them a wealth of knowledge, expertise, and best of all, contagious energy.
Seth Bushouse
Senior Director of Human Resources
Gentex Corporation
Seth Bushouse is local to Holland. He attended Holland Christian Schools, and afterward graduated from Calvin College. He is passionate about his work at Gentex, where he is responsible for the HR function for the organization. Seth and his wife Anne live in Holland, and have three children who attend Holland Christian – Lauren (15), Luke (13), and Lillian (8). He stays plugged in to the community through his work on the Boards of local non-profits, through volunteering at his children's school, and at his church.
If not coaching or watching his kids in their sports and extra-curricular activities, you may find him playing a pick-up game of basketball, trying to improve his golf game, reading at the beach, or woodworking in his garage.
Pete Haines
Superintendent
Ottawa Area Intermediate School District (OAISD)
Pete Haines joined OAISD in July of 2015 after serving 11 years at Greenville Public Schools, the last eight as superintendent.  His background in public education includes teaching middle school science in Kalamazoo, serving as a principal at Tri County Area Schools in Sand Lake, Michigan, then as both assistant superintendent and adjunct professor at Grand Valley State University.
Pete holds a bachelor's degree in biology for secondary education from Western Michigan University, a Master of Education from Grand Valley State University, and has completed doctoral coursework at Eastern Michigan University. He is married to his high school sweetheart, Ronnie, and blessed with two remarkable and grown daughters, Olivia and Rachel.
Brad Haverkamp
Community President - Commercial Group Manager
Chemical Bank
Brad Haverkamp is the Community President for Chemical Bank and has worked in the banking industry for over twenty years.  Recent board experience includes service on the Calvin College Board of Trustees and the Junior Achievement of the Michigan Great Lakes Board of Directors.
Brad holds a bachelor's degree in economics from Calvin College and an M.B.A. from the Western Michigan University Hawthorne College of Business. He has also completed the Graduate School of Banking program at the University of Wisconsin-Madison. Brad and his wife, Cindy, have three daughters ages 18, 16, and 10.