The West Coast Chamber Champions Small Businesses in our Community.
In fact, over 95% of West Coast Chamber members are small businesses! We are experienced in understanding and providing the resources and support most critical to small business development and growth.
This page is your headquarters for all things Small Business. It connects you with the wide variety of programs, professional services, business tools and resources, all in one place.
This year has been a struggle for sure, but we are doing our best to adapt to the ever-changing environment. You guys truly are attentive and supportive to the local businesses, and I'm so thankful for that!

Laura Gentry
Tripelroot
Zeeland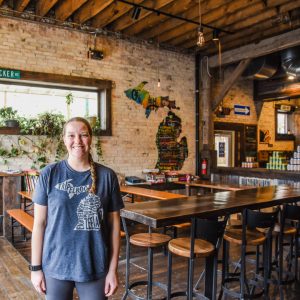 How Does the Chamber Support Small Business?
We're here to listen to your needs and help your small business grow and thrive. Explore the quick links below.
Networking and Member Mentoring:
Problem Solving:
Saving Money:
Small Business Updates:
Talent Recruitment:
Training Programs:
Are You a Small Business Interested in Joining the Chamber?
Click below to schedule a meeting with a representative from the Chamber Membership Team.
Ask us questions. Share your story. We're here to listen and help you find the right resources for your business.