More than an event, "Listen, Learn & Act" is a DEI Call to Action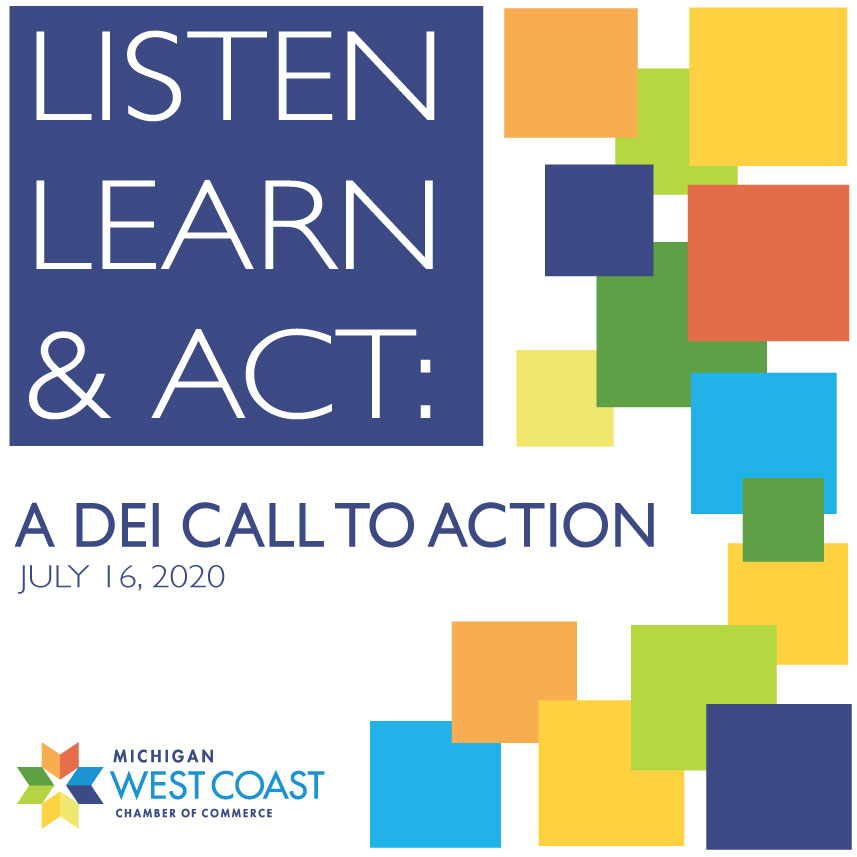 This virtual event is an opportunity for attendees to listen as leaders explain the issues that exist in our community and learn how individuals and businesses can influence positive change. It's also an opportunity to develop your own action plan to make a difference in the area of diversity, equity and inclusion.
There are numerous voices and organizations working hard to create an equitable and inclusive community here, and we look forward to opportunities to engage those leaders in many more conversations with our members.
Gloria Lara, Lakeshore Ethnic Diversity Alliance
Gloria Lara joined the Lakeshore Ethnic Diversity Alliance as Executive Director in 2019. A native of Los Angeles, California, she received a BA in business administration (accounting) from California State University, Fullerton and a Master of Business Administration from Harvard Business School. She held executive-level positions at major corporations during her over 20 years in the corporate world.
During her 30 year career in the public and non-profit sectors, she spent many years working for automotive suppliers and also for Chrysler Corporation. Gloria says that her experiences working in the automotive industry solidified her role as a connector. While not an engineer herself, she spent a lot of time in product and program management, managing engineers. She learned how to translate what they were saying to the marketers who needed to sell the products, earning the trust from all sides. She sees how pieces fit together and helps people understand the larger picture.
Gloria said, "I called myself the Universal Translator. Now what I do at LEDA is help build bridges between all sorts of different groups and people and organizations. So it's something I've been doing my entire career."
She has also been a active participant on many Boards over the years, including Girls Scouts of Michigan Shore to Shore. When the economic recession of 2008 hit, Gloria found herself being offered a significant role within Girl Scouts, that would move from from her role on the Board to a role as Executive Director. Ready for a change from automotive, Gloria made the change to the non-profit world, and has no regrets. She has also had roles with the Michigan Hispanic Chamber of Commerce and the Michigan Career Hub.
"Working for non-profits gives me the opportunity to work on things that I'm really passionate about. I've had no bad days," said Gloria.
You can hear much more from Gloria Lara at Listen, Learn & Act: A DEI Call to Action  - a virtual event conversation on diversity, equity and inclusion in July 16. She will be joined by Holland Museum Executive Director, Ricki Levine. Registrations are open now.
Both women will be featured in the August issue of Connect Magazine. You'll also learn more about the Holland Museum's presentation of the THEM exhibit, and its impact in different ares of the community.
The magazine will also tell stories from community and government leaders, organizations and businesses that are making DEI a top priority. We look forward to engaging these leaders in more conversations with our members and our community.