Three Ways to Maximize Your Marketing Benefits
Chamber membership comes with great marketing benefits. We're here to help promote your business to the community, and if you're not utilizing the marketing platforms available to members, you're missing an opportunity. To help you make the most of your membership, we've put together a list of marketing opportunities that bring added exposure to your business.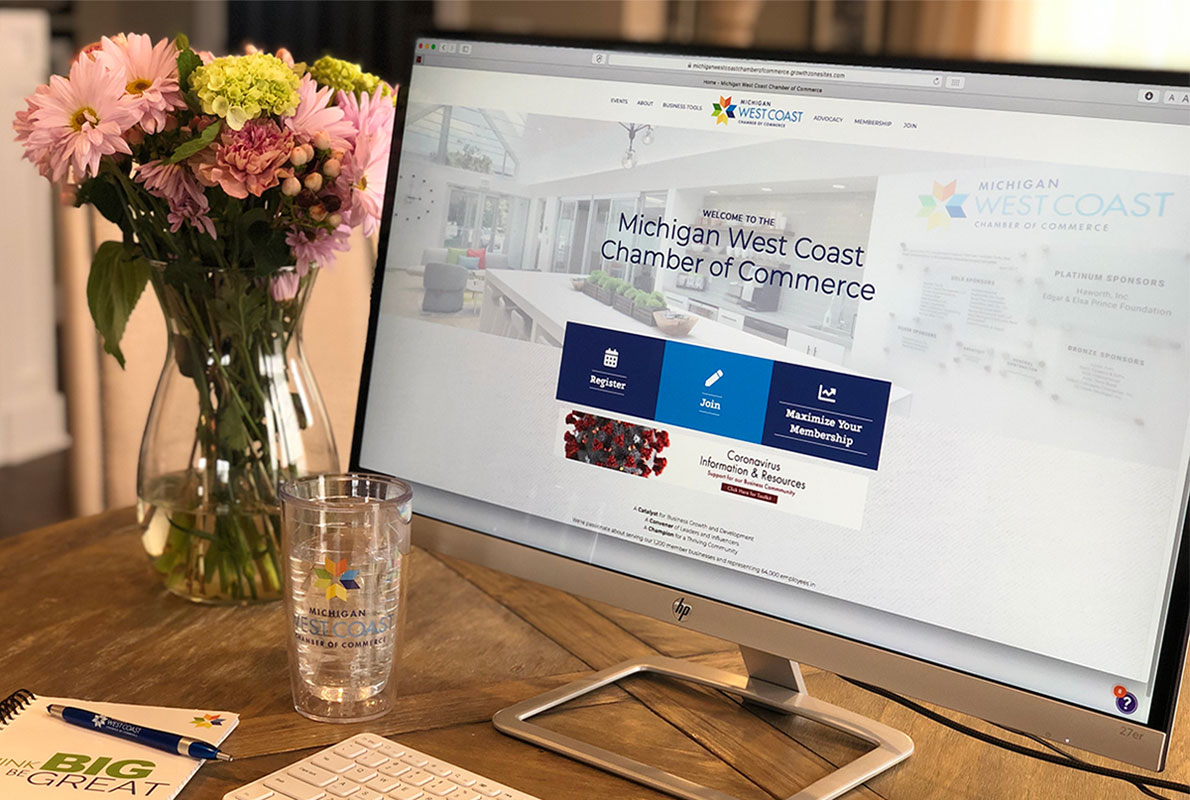 #1. SEO: Our Online Business Directory Can Increase Your Website Traffic
Attending to Search Engine Optimization (SEO) improves the quantity and quality of traffic to your website through search results. One thing that search engines such as Google, Yahoo, or Bing like is a website with links to other quality websites. The Chamber's site ranks high in online searches, in part because the hundreds of links to member websites found in our online business directory boost our SEO.
What does this mean for you? It means that your listing on the Chamber's website has a high percentage of popping up at the top of the list when people search for you, your product, or service. On our website, they'll land on your online member business directory listing, which will also lead them to YOUR website. Get it?
Login to the InfoHub and take the time to add quality information and images to your online member directory page.
Our website's online Member Business Directory is the place where web searchers and other businesses find you. This is a free resource that helps you stand out, and should be your first step to maximizing your marketing benefits.
To update the status of your online listing, login to your InfoHub and check for accuracy of information, and for content that will showcase what you have to offer. You can add photos, videos, and maps to your listing for that extra touch. Learn how to maximize your InfoHub Profile and make your online listing All About You!
#2. We'll Amplify Your News On Our Website and Social Media
The Chamber website features a Member News Feed found right on our homepage. Businesses use this as a resource to stay up to date with what's happening in our business community. Members post news about awards, promotions and new hires, upcoming events or promotions, expansions and more. Our website gets over 500 page hits per day.
Once posted, your Member News is then scheduled to be shared on our Facebook page, which amplifies the reach of your news to over 5,800 followers.
These benefits are included with your membership, and if you post it yourself, you can get your information up on Member News from your own computer any time, day or night.
Make sure you tell us when you have something special to share with the community. We can't share your news if we don't know about it!
To post on Member News yourself, login through the InfoHub (see above) and upload your information directly from your member account.
To have us post your news, email your press release or digital flyer to info@westcoastchamber.org, attn: Member News.
#3. Reach over 5,000 Readers with Our Weekly E-News and Monthly Magazine
Each week we send an e-news update to over 5,000 subscribers. These are representatives from our over 1,200 member businesses. Our e-news highlights business updates, gives expert advice, previews upcoming programs and shares community information.
Our monthly magazine is mailed to over 1,200 print readers, and is shared digitally in our weekly e-news and posted on our website to reach thousands more. The magazine spotlights area businesses and professionals, new members, community and business issues, and Chamber programs and benefits.
Chamber members have the exclusive opportunity to sponsor e-news and magazine spotlights about their businesses. Start by contacting Britt Delo for detailed information. She will work with you to find the best option for increasing circulation of your story with our members and the community.
Purchasing sponsored content in our weekly e-news or monthly publication ensures that your message will land in the inboxes and mailboxes of people who want to know more about what's happening in our area.
These are only a few of the marketing benefits that you can maximize to help promote your business.
If you are interested in exploring more of the marketing benefits included with your membership, click here.
To learn more about marketing package upgrades, schedule a call or meeting with Britt Delo using the user-friendly calendly scheduler on this page.