Wake Up West Coast Coffee Break is the bite-sized version of our popular monthly breakfast event.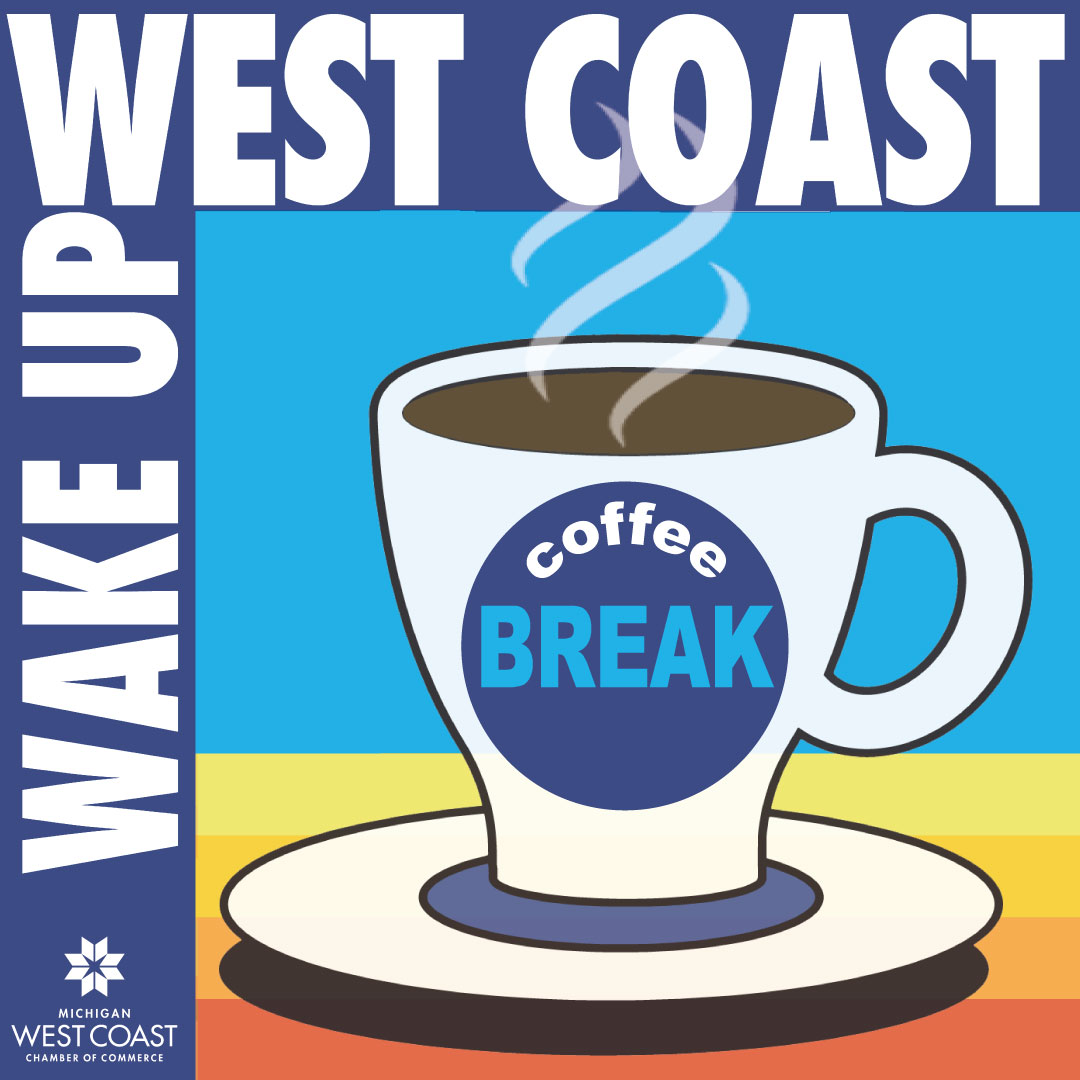 Introducing our newest program!
Here's a hello from many of our coffee shop member businesses. They'd love to pour you a hot cup of coffee and help you start your day.
Introducing our newest virtual program, Wake Up West Coast Coffee Break. Members are missing our monthly Wake Up West Coast breakfast and looking for a way to continue networking and learning. When you ask, we deliver, so we've come up with a way to bring the same great educational programs that you're missing without the big crowd. You'll also still have opportunities to pick up nuggets about area businesses and meet other members –virtually.
Wake Up West Coast Coffee Break will take place the second Tuesday of each month, just like it's always been on your calendar. We've strategically scheduled it mid-morning, from 10:00 –10:30 am so you won't need to wake up before the sun to attend, and you'll have time to get your day started at home or at your office.
Need coffee? Check our online business directory for a member coffee shop near you.
What Can You Expect at Wake Up West Coast Coffee Break?
We'll start right at 10:00 am, but will have the online waiting room open at 9:50 am so you can "arrive" and get settled.
Yes! Plan to turn your camera on for networking time, as we will do our popular "introduction table segues" in online breakout rooms.
Will I Be Talking With People?
Yes! All participants will be muted during the presentations, but not during networking time. Plan on sharing something about your business and meeting new people.
The chat feature will be open for asking questions and making comments during the presentation. You can also use it to say hello to your Chamber member colleagues!
What's the Topic of this First Episode?
Good Question! Click the button below for details on the topic for our pilot program on Tuesday, October 13.
Join us for the pilot episode of Wake Up West Coast Coffee Break on Tuesday, October 13 at 10:00 am.
We're hoping you will see it as a nice break in your morning to catch up with other professionals in our area. Consider it your favorite coffee break of the month.