Andi Owen's Leadership at Herman Miller Focuses on Leading with Purpose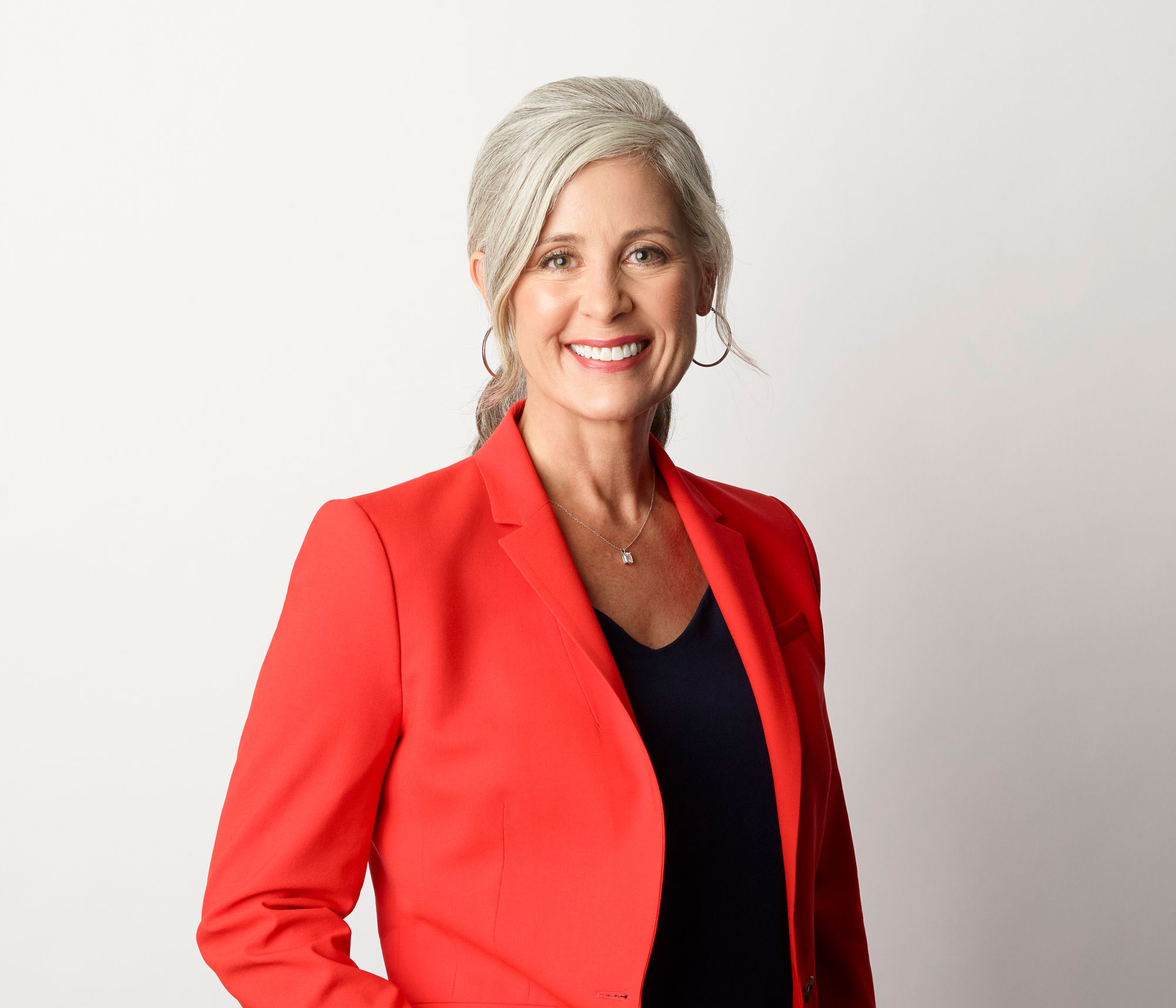 Sneak Preview from The West Coast Way, the Chamber's new magazine launching in 2021.
The West Coast Chamber's new magazine will launch in early 2021, and we're excited to feature Herman Miller President and CEO, Andi Owen, and her thoughts on Leading with Purpose, the Future of Work, and Diversity, Equity and Inclusion.
Herman Miller unifies team members around the value of "Design for the good of humankind," which describes not only their approach to developing workspaces, but also calls out the company's intentional work around bettering the world around us.
You'll read a lot more about this in the first issue of our new magazine, The West Coast Way (we can't wait to share it with you!). In the meantime here's an opportunity to take a few minutes to get to know more about Andi Owen.
Lakeshore Women Connect with Purpose
Pictured L-R:
Deedre Vriesman, President & CEO of Resthaven
Andi Owen, President & CEO of Herman Miller
Amy Sparks, President of Nuvar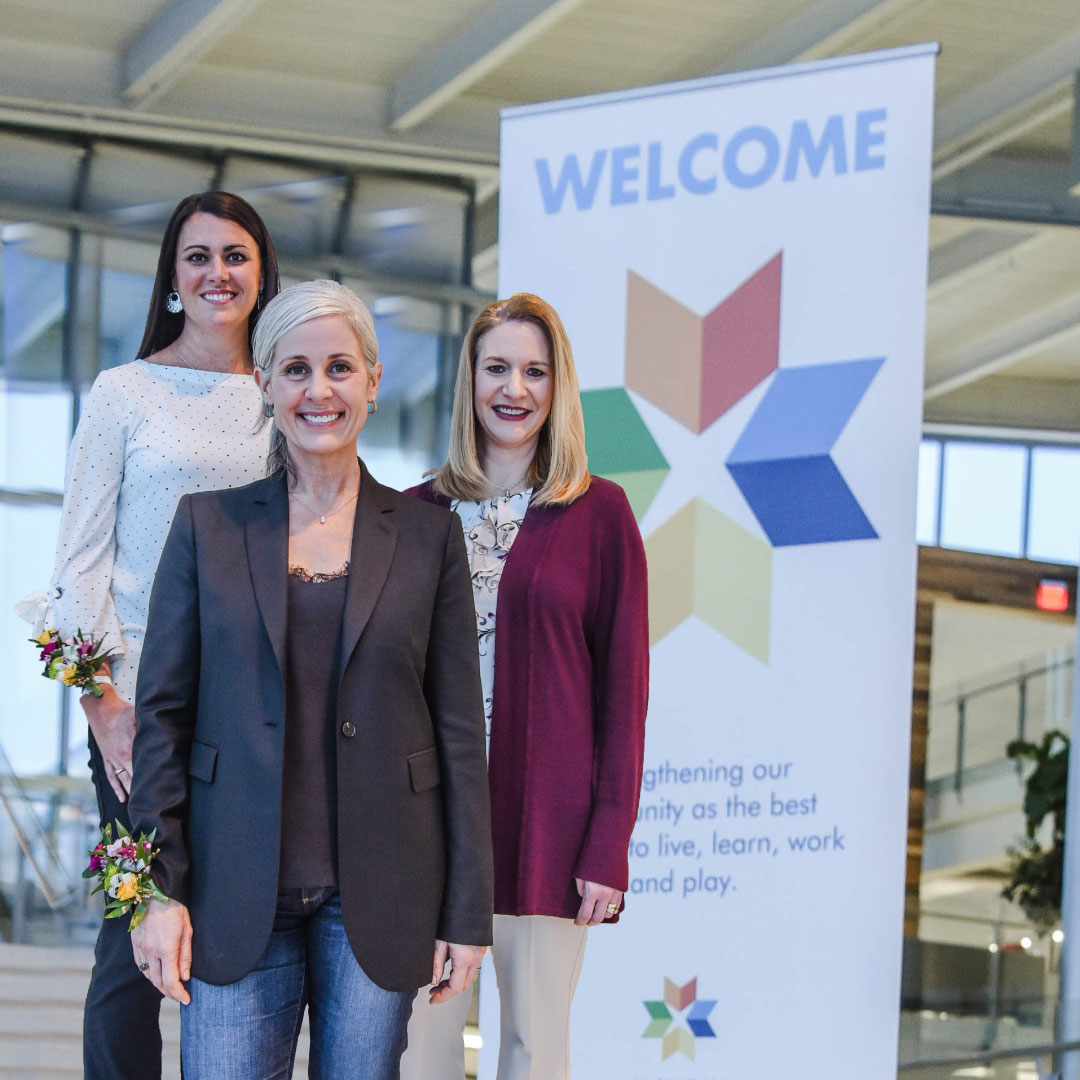 Andi Owen was a featured guest at our 2019 Lakeshore Women Connect event, where we welcome women leaders who are new to our community. This is an opportunity for building networks and relationships among professional women along the lakeshore.
At the time, we asked her to share a little bit about herself. Here's a look back at her remarks in our May 2019 issue of Connect Magazine.
"I joined Herman Miller in August 2018 after a 25 year career with GAP, Inc., most recently in the role of Global President for Banana Republic, in California. My husband Glenn and I relocated to Michigan with our 13 year old son. We love the welcoming nature of this area and I'm proud to be part of a talented group of women leaders and change agents who call West Michigan their home.
I was drawn to Herman Miller because of its potential, its reputation in pioneering workplace concepts, its collection of unique brands that reach both businesses and retail customers, and its continuing practice of engaging the talents of legendary designers. In the end, I joined Herman Miller because of its rich history of believing in bigger ideas about what a company can do. I was and continue to be impressed with Herman Miller's long-standing commitment to our employees, to our communities, to sustainability, and to creating an inclusive environment for all.
For me, maintaining a healthy mind, body and spirit, despite my demanding work and travel schedule, is essential.  While I am not always successful, I do make it a priority every day to ensure these things are in balance.
Andi Owen Advice for Aspiring Leaders
As I think about my personal experience and what I would share with young leaders, there are a few things that stand out:

Seek out feedback
Learn to use failure as a stepping stone
Find trusted mentors that can help guide your journey
Never give up. Persistence is more critical to success than brilliance.
Stand up for what you believe in and find a career that matches your personal values and passions
I've found that in Herman Miller and I am excited and humbled to be a part of this amazing community every day."
Watch your mailbox for "The West Coast Way", featuring more about Herman Miller, Andi Owen and Leading with Purpose.