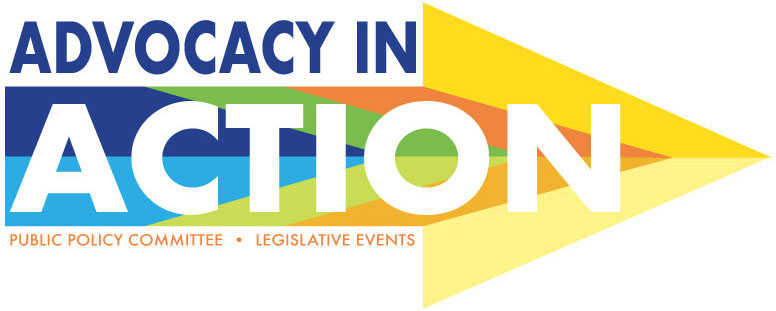 Michigan Proposal 1, the Marijuana Legalization Initiative
This proposal would:
Allow individuals 21 and older to purchase, possess and use marijuana and marijuana-infused edibles, and grow up to 12 marijuana plants for personal consumption.
Impose a 10-ounce limit for marijuana kept at residences and require amounts over 2.5 ounces be secured in locked containers.
Create a state licensing system for marijuana businesses and allow municipalities to ban or restrict them.
Permit retail sales of marijuana and edibles subject to a 10% tax, dedicated to implementation costs, clinical trials, schools, roads, and municipalities where marijuana businesses are located.
Change several current violations from crimes to civil infractions
What changes would the ballot initiative make to laws governing marijuana in Michigan?
Proposal 1 was designed to allow adults aged 21 years or older to possess and use marijuana for recreational purposes. Individuals would be permitted to grow up to 12 marijuana plants in their residences. The measure would create an excise sales tax of 10 percent, which would be levied on marijuana sales at retailers and microbusinesses. Revenue from the tax would be allocated to local governments, K-12 education, and road and bridge maintenance.
Proposal 1 would also legalize the cultivation, processing, distribution, and sale of industrial hemp. Municipalities would be allowed to ban or limit marijuana establishments within their boundaries.
What is the legal status of marijuana in Michigan?
In Michigan, the possession and use of marijuana for recreational purposes is illegal. Voters approved a ballot initiative, also titled Proposal 1, to legalize the medical use of marijuana in 2008. Marijuana has been decriminalized in multiple jurisdictions in Michigan, including Detroit, Flint, and Grand Rapids.
Michigan Proposal 2, the Independent Redistricting Commission Initiative
This proposed constitutional amendment would:
Create a commission of 13 registered voters randomly selected by the Secretary of State:
4 each who self-identify as affiliated with the 2 major political parties; and
5 who self-identify as unaffiliated with major political parties.
Prohibit partisan officeholders and candidates, their employees, certain relatives, and lobbyists from serving as commissioners.
Establish new redistricting criteria including geographically compact and contiguous districts of equal population, reflecting Michigan's diverse population and communities of interest. Districts shall not provide disproportionate advantage to political parties or candidates.
Require an appropriation of funds for commission operations and commissioner compensation. Should this proposal be adopted?
What's the current congressional redistricting system in Michigan?
As of 2018, the Michigan State Legislature is responsible for drawing congressional and state legislative district boundaries. These boundaries are subject to the governor's veto power. Redistricting is the process by which new congressional and state legislative district boundaries are drawn. Adopting congressional or state legislative redistricting plans requires a simple majority vote in both chambers of the state legislature. The last time the state legislature adopted congressional maps was in 2011, which followed the 2010 U.S. Census.
What would Proposal 2 change about congressional redistricting?
Proposal 2 would transfer the power to draw the state's congressional and legislative districts from the state legislature to a 13-member independent redistricting commission. The ballot initiative would require four of the commissioners to be Democrats, four to be Republicans, and five to be independents or members of third parties. The affirmative votes of at least seven members, including a minimum of two Democrats, two Republicans, and two members not affiliated with the major parties, would be needed to pass a redistricting plan.
Proposal 2 would require commissioners to prioritize specific criteria, including compliance with federal laws; equal population sizes; geographic contiguousness; demographics and communities of similar historical, cultural, or economic interests; no advantages to political parties; no advantages to incumbents; municipal boundaries; and compactness.
Michigan Proposal 3, the Voting Policies in State Constitution Initiative
This proposed constitutional amendment would allow a United States citizen who is qualified to vote in Michigan to:
Become automatically registered to vote when applying for, updating or renewing a driver's license or state-issued personal identification card, unless the person declines.
Simultaneously register to vote with proof of residency and obtain a ballot during the 2-week period prior to an election, up to and including Election Day.
Obtain an absent voter ballot without providing a reason.
Cast a straight-ticket vote for all candidates of a particular political party when voting in a partisan general election.
What would Proposal 3 change about the state's voting policies?
Proposal 3 would add several voting policies to the Michigan Constitution. Some of these voting policies exist in state statute, but not the state constitution, while most others would be altered policies or new policies. The new policies that would be added to the state constitution include straight-ticket voting; automatic voter registration; same-day voter registration; and no-excuse absentee voting during the 40 days before an election.
Proposal 3 would allow eligible persons to register to vote by mail until 15 days before an election, whereas current law allows them to register to vote by mail until 30 days before an election. The ballot initiative would also constitutionalize existing law providing that military members and overseas voters receive an absentee ballot at least 45 days before the election. Proposal 3 would add language to the constitution to provide for the use of secret ballots and election results auditing.