As part of your membership with the Michigan West Coast Chamber of Commerce, your business is invited to use the Chamber logo on your company's website, letterhead, business cards or promotional materials.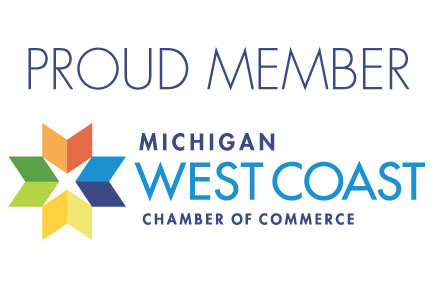 A national study by The Schapiro Group, an Atlanta-based market research firm, determined that consumers are 63% more likely to buy goods and services from a company that is a member of the local chamber of commerce.
Please review the logo usage guide before downloading the West Coast Chamber logo (Click Here).
The Chamber logo must be used in its entirety.  It cannot be altered, bent or rotated, disproportioned (i.e. made taller or wider than it originally exists).  The logo can be printed or displayed in its original colors, or in all black or reversed out in white.
Logo may only be used by members of the Michigan West Coast Chamber of Commerce or approved media outlets.
Logo use must be approved by a designated Chamber staff person and be used as an indicator of membership only, not an endorsement.
All online uses of logo should have an active link to www.westcoastchamber.org. 
Please follow the links below to download the logo usage and guidelines document as well as high resolution versions of the Chamber logo suitable for use in print and web publications.
Instructions to download images:
1) Right-click on image and select "Save image as"
2) Select directory from pop-up window and click on "Save"