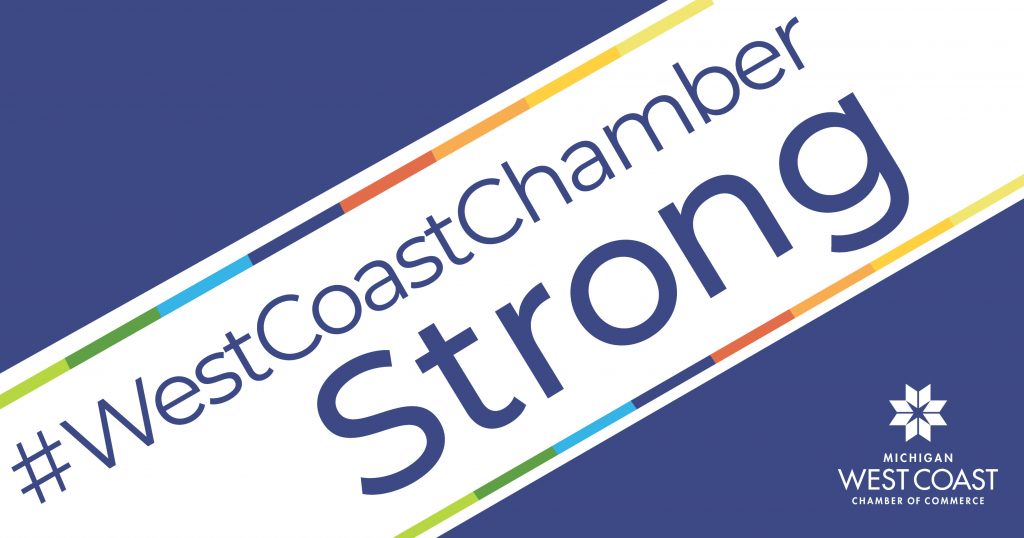 Please join us in celebrating the #WestCoastChamberStrong businesses in our community this year by downloading a #WestCoastChamberStrong image to post on your social media or website.
Here's How:
Download an image for your Facebook, Instagram or LinkedIn social media page. Images are below.
Put a post on your social media platform that tells how your business is stronger working as part of the Chamber community.
Use the tag #WestCoastChamberStrong in your post.
On Facebook, also tag @WestCoastChamber.
On Instagram, also tag @miwestcoastchamber.
On LinkedIn, also tag @Michigan West Coast Chamber of Commerce.
Download images below by right clicking on the image.
Let's fill our Social media pages with #WestCoastChamberStrong!