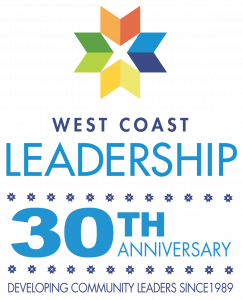 Right now, the 30thclass of the West Coast Leadership program is in session. These 32 individuals have embarked on a year-long exploration of what makes our community tick. The program is a deep dive that takes the class through off-site learning days such as Health and Human Services Day, Education Day, Government Day, and Economic Development Day, just to name a few. This facilitated study of our community is designed to spark something in these emerging leaders; to spark a passion for contributing to the betterment of community.
When they graduate from the program in May of 2019, they will join a roster of over 800 alums who have gone through this leadership development program since 1988. These graduates are found working in a cross section of industries, businesses and organizations, both public and private, and you'll often find them serving on boards and volunteering throughout our community. A group of 800+ people has a sizable capacity to contribute to the greater good, and the West Coast Chamber continues to develop more opportunities for these leaders to give back.
This week the Chamber hosted its annual West Coast Leadership Alumni Holiday Party, and this year's event put the focus on giving rather than receiving. "It's tradition to give small holiday gifts to the Leadership Alums each year, but when knew that there could be a better use for resources elsewhere in the community. Our graduates embraced the opportunity to give back this year," said WCL Director, Jodi Owczarski. The Chamber selected two non-profit organizations as recipients, and asked alums to bring $10 gifts to donate to the organizations. This grew to three organizations after the current class of WCL toured the Children's Advocacy Center and were so moved that they requested to add that organization to the event as well.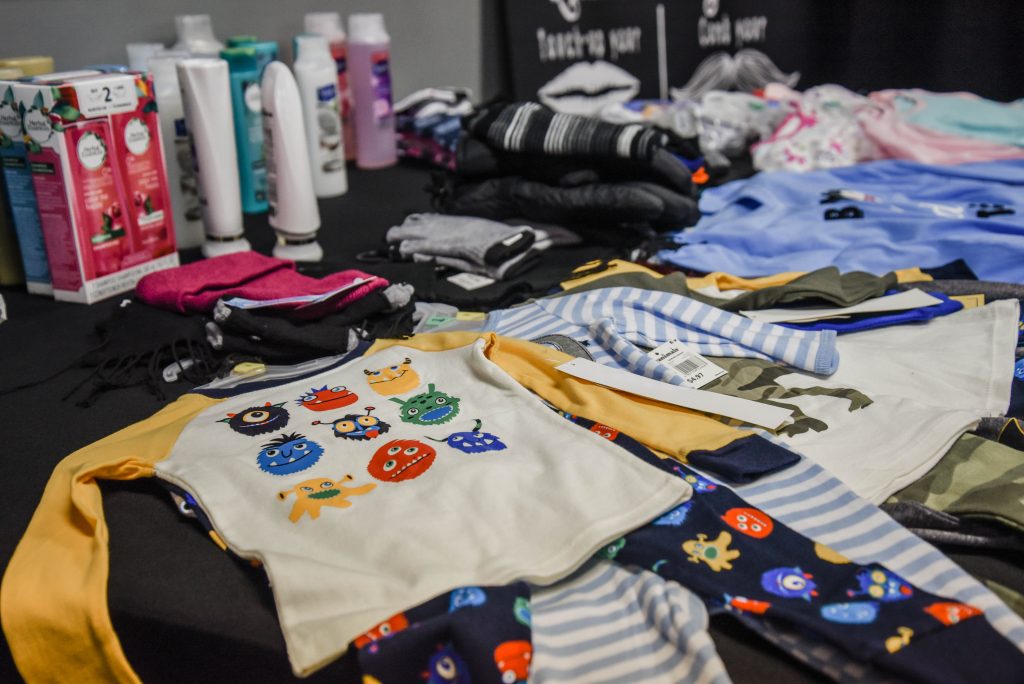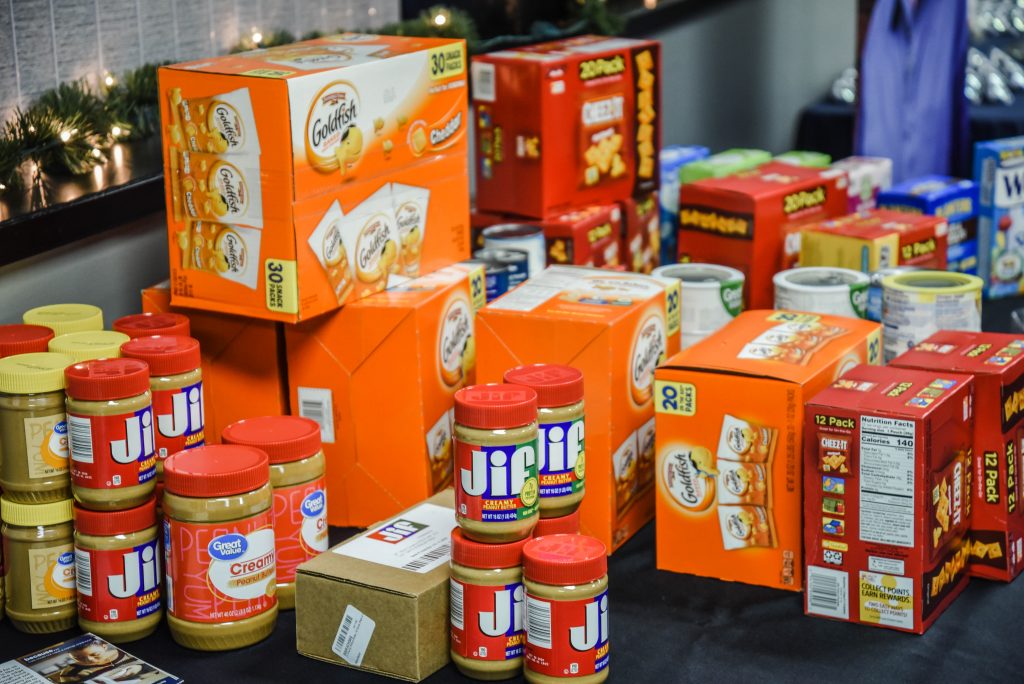 Representing the three non-profits were Shyra Williams of the Children's Advocacy Center (also a current class member), an organization committed to providing programs and support services for child abuse victims and their families. Cheri Honderd of Hand-2-Hand Ministries, a non-profit dedicated to fighting childhood hunger in children from early childhood through high school, collected food items. Rachael Neal was also present to accept donations for the Holland Rescue Mission, which has a mission to help every man, woman and child overcome homelessness for good.
Over 100 WCL participants, including some from the inaugural class of WCL in 1988, attended the event, which was generously sponsored by Consumers Energy and held at Gezelligheid. The response was overwhelming, with tables heaping with donations, and the Chamber sees this as an indicator that this group of leaders is motivated to do more. And there is more on the horizon.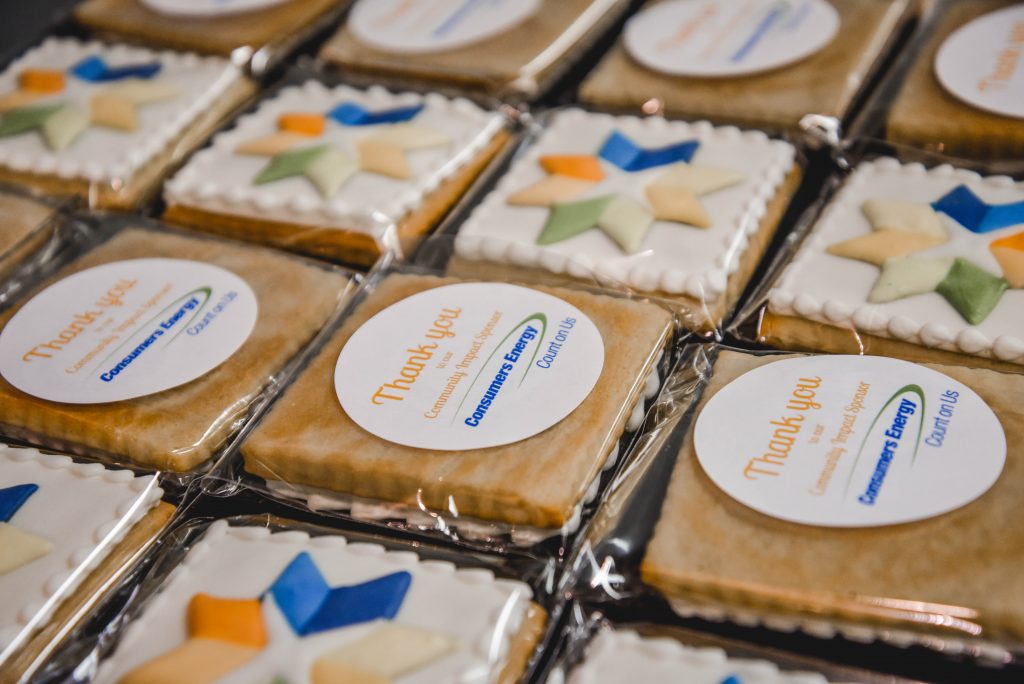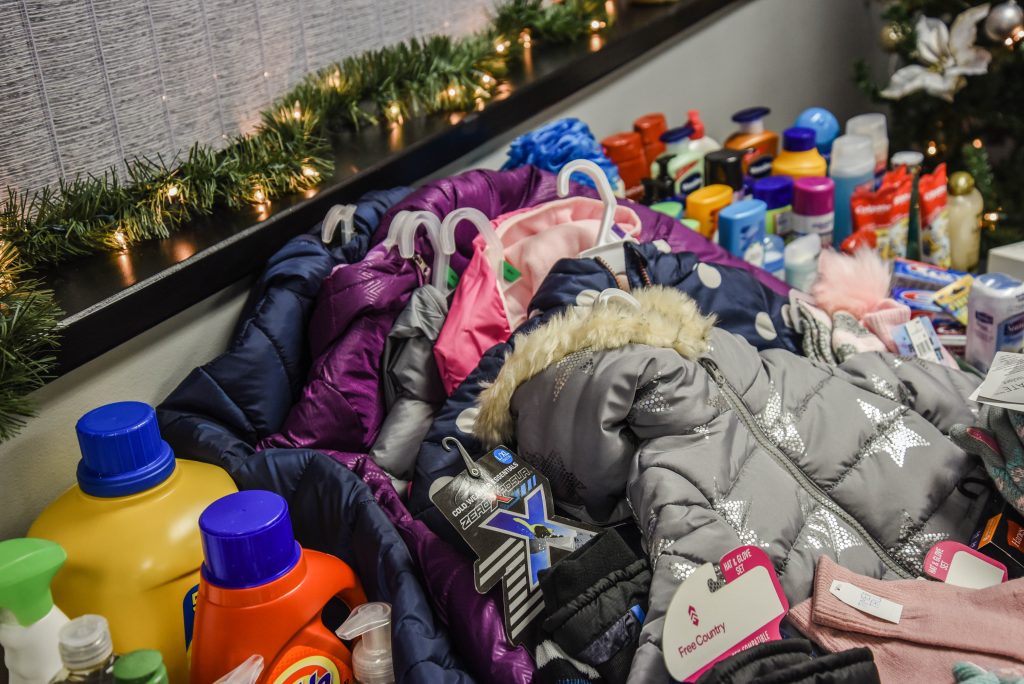 The mission of WCL is to educate participants on the many facets of our community with the intent of developing them into community stewards. With that as a goal, the Chamber launched a new event last year called Community Connections, and it's returning this year and moving to a larger venue to accommodate the enthusiastic response seen last year. This open house will bring non-profits in search of Board and committee support together with leaders interested in getting more involved. The 2019 event is scheduled for March 13. Plans are also underway to develop a Community Impact Day, where WCL Alums and all interested Chamber Members will have the opportunity to go out en masse to a variety of agencies for a day of volunteering. Watch for more information in the spring.
It's this undeniable contagious energy and these types of impactful collaborations that make our area unique, and the Chamber is proud to be the connection that brings the community together. Happy Holidays!