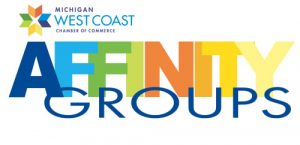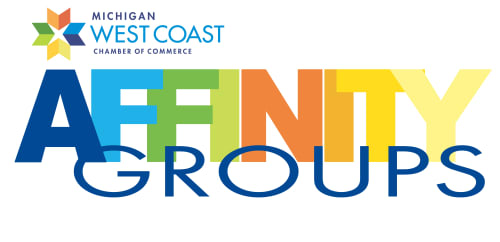 Nobody builds a business alone. While you might often feel alone, be assured that there are other business owners and professionals experiencing the same issues that you are. Whether it's recruiting employees, searching for vendors, investors or suppliers, someone else is in the same boat. There's a link that connects the entrepreneur starting a new business, to the CEO trying to stay on top of current trends, to the owner of a small business looking for resources. That link, that common experience that crosses all industries and job titles, is the need to learn from others who walk the same path as you, and who have witnessed or achieved a fortunate amount of success.
There's an African proverb that says, "If you want to go quickly, go alone. If you want to go far, go together." These wise words support the notion that engaging with a community of peers provides the support business leaders need to stay sharp, fresh, and energized. The platform for this focused engagement comes in the form of peer networking groups. Over the last two years, the Chamber has seen a rise in requests for small, focused groups, specifically designed to serve as business support groups. We call them Affinity Groups. By homing in on the qualities that certain businesses or professionals have in common, we're able to provide a place for owners and employees to share challenges, ideas, and successes with peers that have similar experiences.
The pace of business today is non-stop, 24/7. While rapid change is exciting, it carries with it some big challenges, and professionals in many industries find that staying current is increasingly tantamount to a full-time job, especially when going it alone. Small businesses with small staffs can't necessarily offer mentoring or peer opportunities for all job roles within their organizations, and professionals who work in isolation are at higher risk for burnout and professional stagnation. Affinity Groups serve as a conduit to new ideas and fresh perspectives and provide a support platform that is vital to sustaining and nurturing professional talent.
The West Coast Chamber presently has ten Affinity Groups, based on everything from geographical location, to industry, to gender and job role. It's important to note that unlike traditional networking events, Affinity Groups are not intended to be a forum to provide sales leads. Tapping into the collective knowledge and enthusiasm of a peer group can be extremely powerful, especially when the forum offers a safe place to float new ideas and collaborate with colleagues who have similar goals. To that end, these Affinity Groups rosters are carefully monitored to be sure that the registrants fit the profile of the particular group and are attending with the same agenda.
A group that is in its first year is the Family Owned Business Affinity Group. More than 65 Chamber member businesses are family owned, with more and more businesses discovering the network and attending events. This group of business owners and family member employees share about the unique challenges that come with running a business with multiple generations and addressing the issues that come with expansion and succession planning.The steering committee includes Mandi Brower, President of Quality Carwash and the 4thgeneration owner of the ever-expanding business. She's excited to share her family's experiences in the hopes of helping other multi-generation businesses. This is example of the fact that peer learning is a two way relationship. How can you offer a service or help another? There will be times when you may need help or advice, and you will want to have built a strong network to draw on.
Participants in Affinity Groups expand their networks both professionally and personally. The Lakeshore Latinas members are encouraged to schedule one-on-one lunches outside of their quarterly meetings, to continue to foster relationships. Members of the Zeeland Affinity Group and 424 Affinity Group both hold Off the Clock events for socializing. These types of interactions extend the support system outside the boundaries of running a business, and foster friendships throughout our community.
When you engage with the Chamber, you harness the power of an organization that is based on building relationships between businesses and offering opportunities for meaningful conversations and connections. Within the Chamber network of members exists the inspiration, education and advice that you need to reach the goals you set for yourself and your business. Whether you're looking for support for organization or job-specific challenges, or tackling industry-wide issues, making networking and learning from peers an important part of your business will result in forming and maintaining a strong contact base and in staying energized in an ever-changing business landscape.