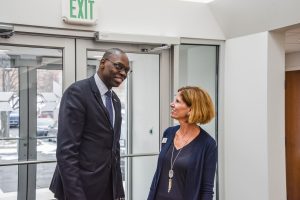 We're all advocates for something. Whether its fund raising for your cause, asking for that raise, or speaking up on behalf of your children, we're all inspired by issues that motivate us into action. When you think about our community and the businesses that drive our economy, you can likely think of any number of issues that matter to you; issues about which you have an opinion or experience to share. How do you go from having an opinion to advocating for change that will actually help you?  You tune into the Chamber's Advocacy in Action events, where you can discuss your issues with policymakers face-to-face.
Earlier this week, we had a visit from Michigan's new Lt. Governor, Garlin Gilchrist II, and members were invited to meet him. At that event, a Chamber member remarked that the frequent changes in policies on paid sick leave put them in a position of spending time and resources re-adapting over and over, and that businesses would appreciate some consistency. The member wasn't lobbying for one position or another but stating that we expect our legislators to work it out and ease the burden of constantly adjusting in order to remain compliant. That's advocacy in action. It's a perspective that is shared by a lot of business owners and it is important to voice it to our elected officials.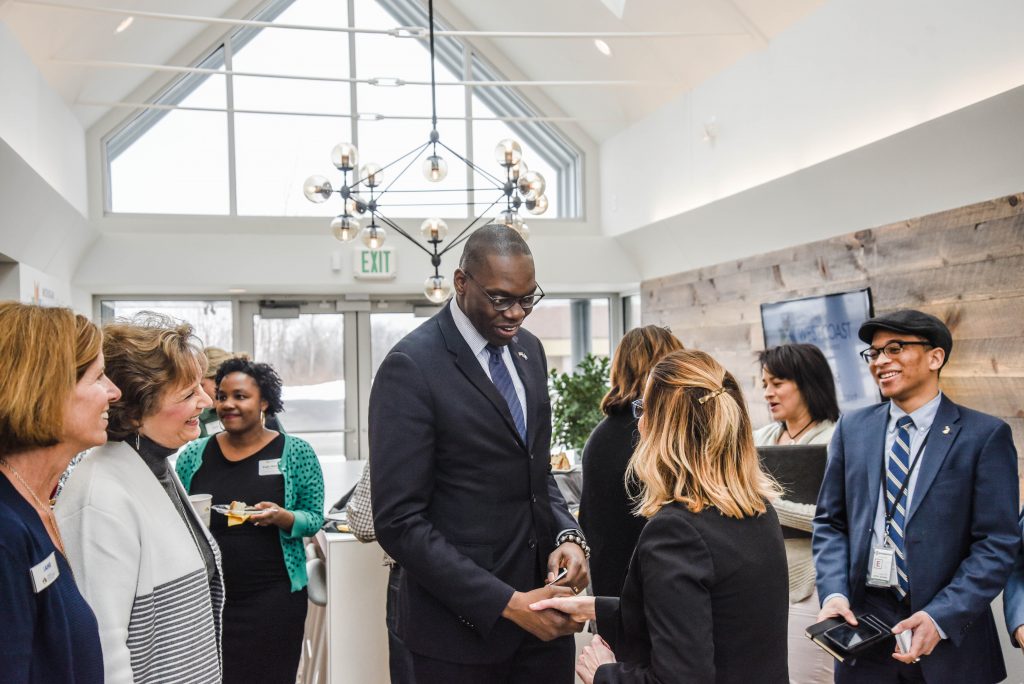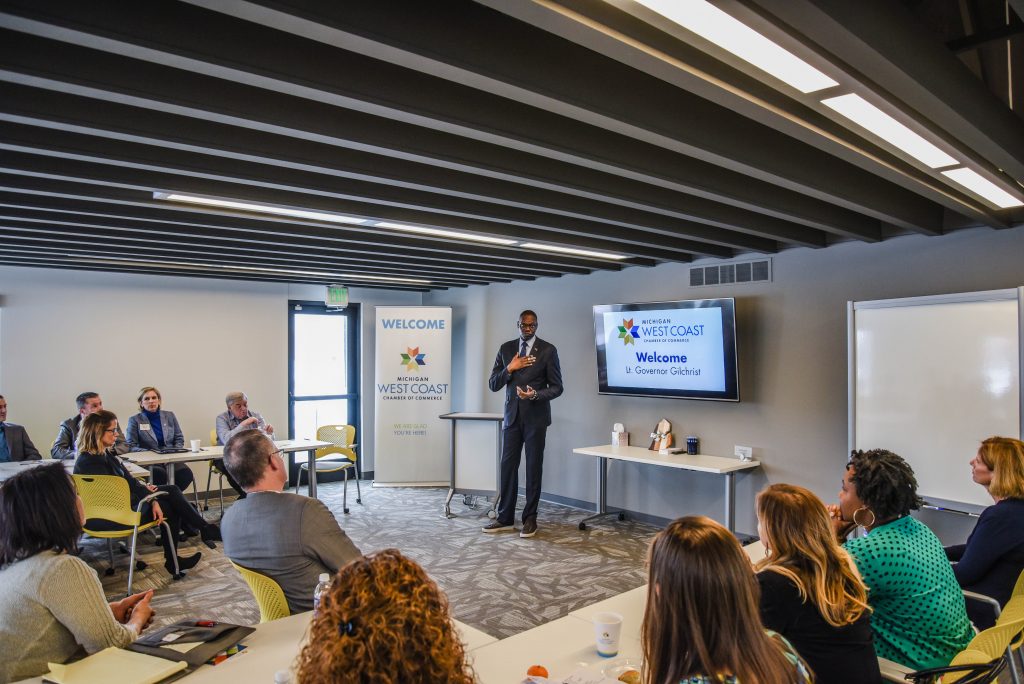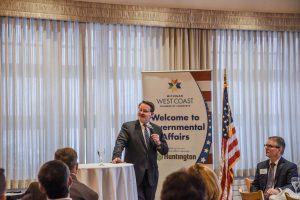 Last week, we had the privilege of hosting U.S. Senator Gary Peters, as well as U.S. Congressman Fred Upton at our Governmental Affairs Breakfast, and gave our members the opportunity for Q&A for the Senator. It was our largest attendance this year for a GA Breakfast, and members made the most of the opportunity. There was discussion that included the government shut-down, disparity in economic mobility (what happened to the American Dream?), border security (did you know that Michigan has the 3rd largest international border, behind only Alaska and Texas?), and research and funding to support Great Lakes preservation. Surrounding all of this discussion was the question of how our elected officials can find common ground to address the issues that matter to our businesses and to our country, and to "get things done."
Following breakfast, members participated in a smaller roundtable conversation with Senator Peters. Transmatic's PJ Thompson facilitated the event and started the discussion on the topic of steel tariffs, asking Chamber members around the table to share their specific experiences and pain points with the Senator. This topic readily leads to conversations about the impact of trade policies, which extends well beyond issues with steel tariffs, as indicated by a member in the agriculture industry who produces and exports biofuel. Our members operate in a global economy and understanding the breadth of the impact of trade policies is important for our legislators to understand and communicate back in Washington.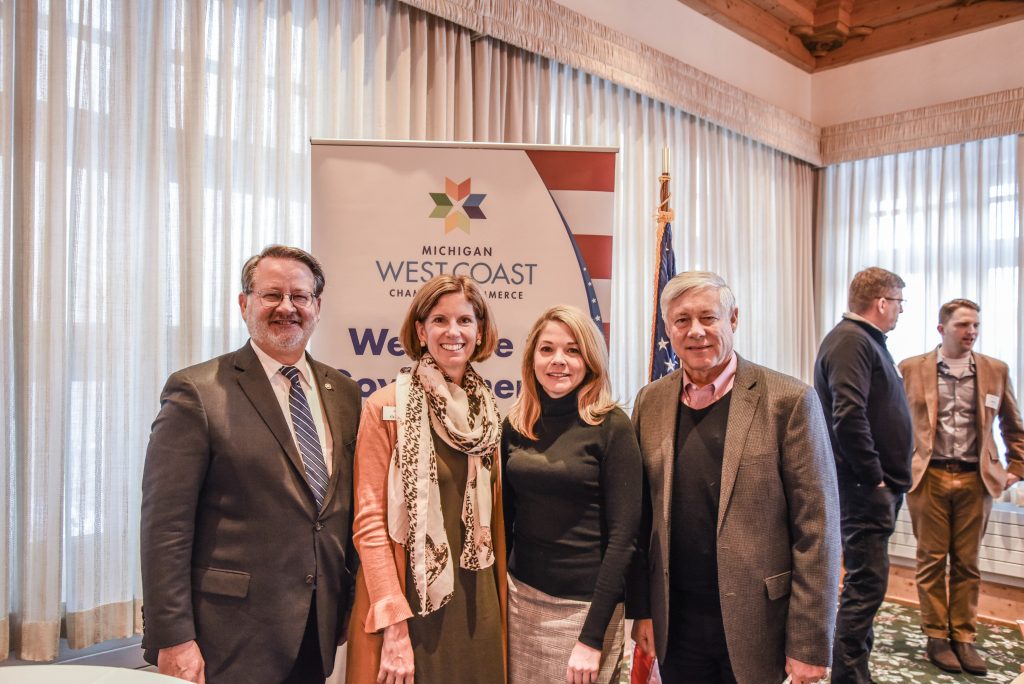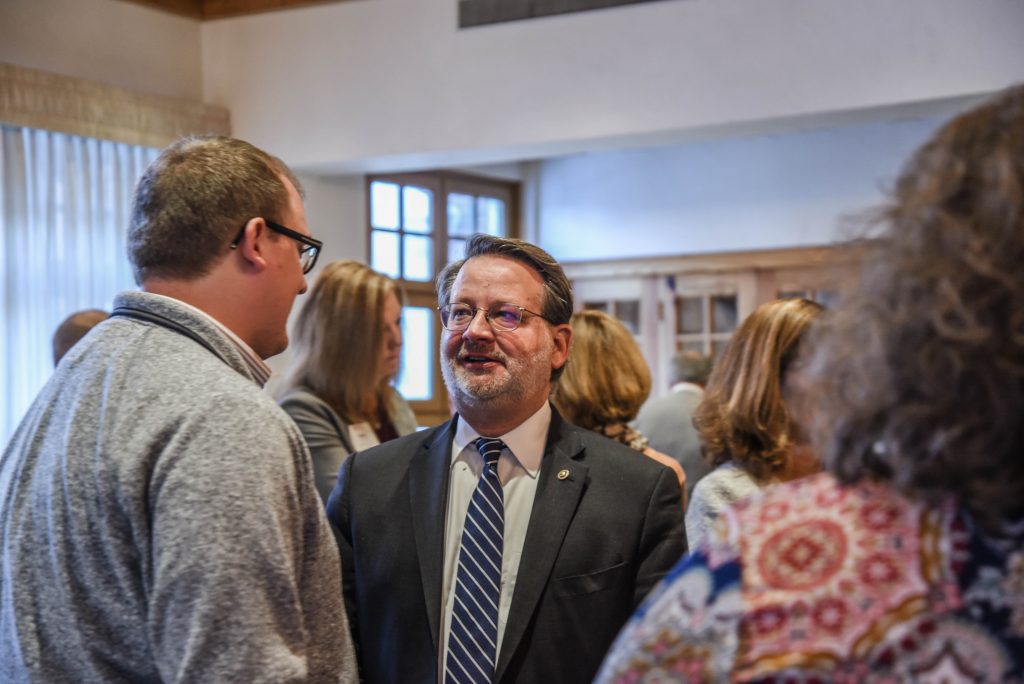 This Advocacy roundtable brought together members from across industries. Other important issues discussed with the Senator were healthcare reform, infrastructure as it relates to broadband and access to the internet, the implications of immigration policy as it relates to our workforce (both in skilled trades and professionals who work here on Visas), the cost of childcare and how that impacts the available workforce, and making sure our educational system is preparing students with the soft skills necessary to successfully enter the workforce. All of these conversations are valuable since they provide information to help elected officials from our state advocate for the support and policies that are needed here at home. Senator Peters reminded us that the needs of Michigan are not the same as in other areas, and it's critical that our elected officials are very clear on the specific needs of their constituents.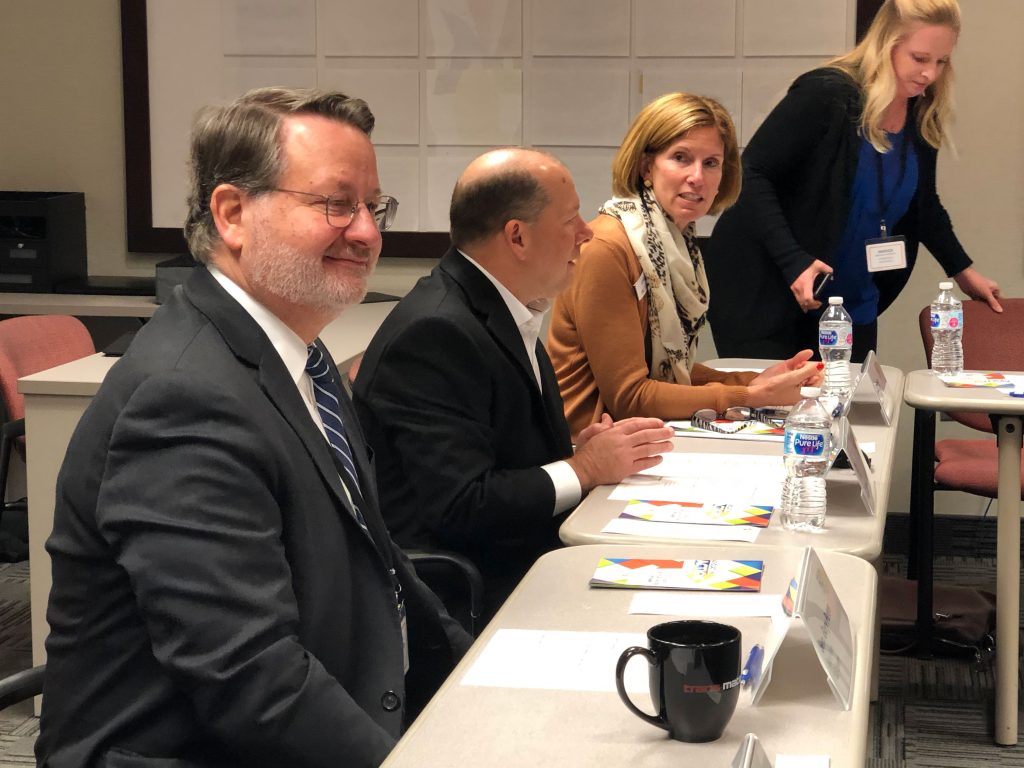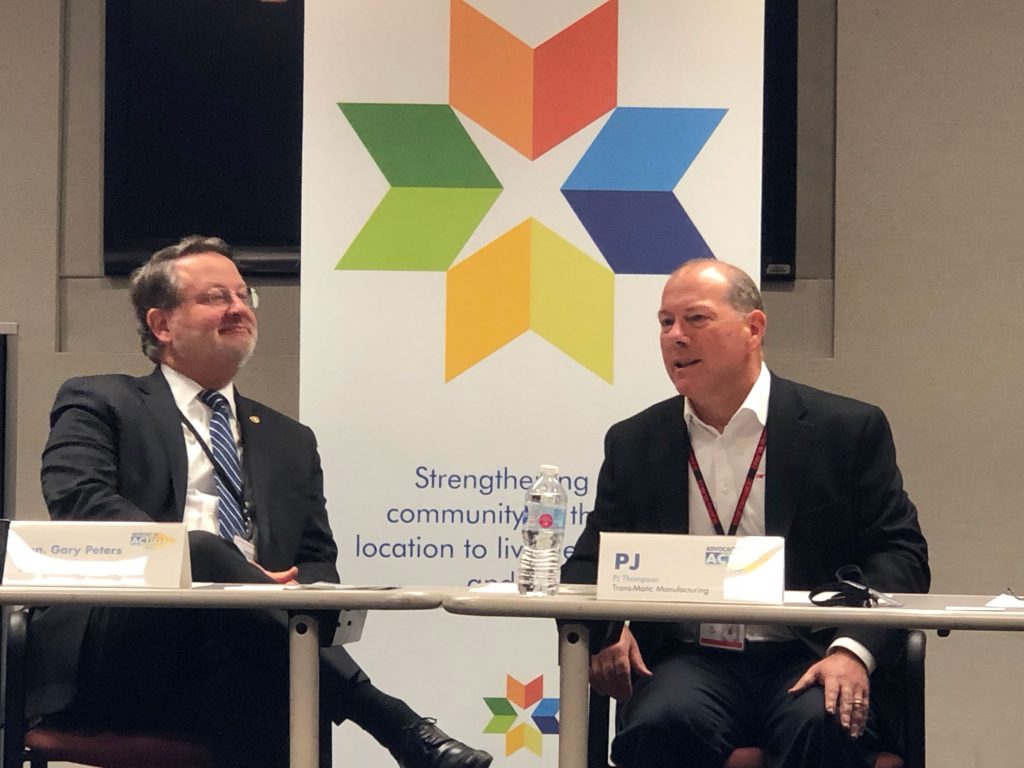 With the visit from Lt. Governor Garlin Gilchrist this week, we were able to focus specifically on what to expect in Michigan with the change in administration. The Lt. Governor spent time answering questions related to Michigan's plans for education, from pre-K through higher learning. An emphasis was placed on supporting programs for early literacy in order to help Michigan's youth successfully navigate the educational system and prepare for future careers, as well as on programs to introduce students to careers in skilled trades. Other topics raised by our members were regarding Infrastructure (those roads…), protecting our Great Lakes resource, and trade policies as they relate to the volume of international trade in our state.
Not only do the members of the West Coast Chamber represent a vast array of industries, from public to private to non-profit, they also represent a diversity in political affiliations. The Advocacy in Action opportunities we offer allow our members to participate in conversations about issues that super cede "politics", and to press our elected officials to work together to affect policy changes. Lt. Governor Gilchrist described a "posture of partnership" as the philosophy on bridging differences between parties in order to work for the best interests of our state. Partnership is a theme we know well in the business community of West Michigan, and the Chamber will continue to be your partner in providing face-to-face opportunities for you to advocate for the resources and policies that make a difference for you. Join us anytime for Advocacy in Action events, and we'll make sure your voice is heard.