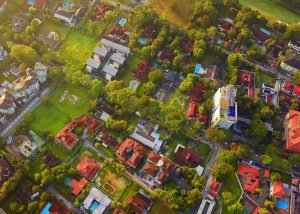 The Holland/Zeeland Housing Pre-Development Fund has been created to cover pre-development costs to incentivize developers to add affordable housing in the Holland and Zeeland areas. Increasing affordable housing at all price points in Ottawa County has been a major topic of concern among business, municipal and philanthropic leaders in recent years.
​Housing Next, the Community Foundation of the Holland/Zeeland Area and several investors helped organize the fund, which is targeting to raise $2 million. The six investors in the fund include the Community Foundation, the Michigan West Coast Chamber of Commerce, Holland-based financial/investment services firm Brooks Capital Management LLC, and members of the Padnos family who own Louis Padnos Iron and Metal Co. Two other investors asked to remain anonymous.
The goal for the Holland/Zeeland Housing Pre-Development Fund Inc. is to create projects that would make financial sense for a public or private developer to take on after pre-development work is completed. The pre-development work can include site control, environmental inspections, site planning and securing local planning approvals from a municipality. The intent of the fund is to help build more mixed-income units. The county is currently experiencing limited available inventory among multifamily rentals, as well as pent-up demand for housing that serves low-income renters. Developments for extremely low-income people will still require philanthropic assistance.
Investors hope to invest in developments with a minimum of 50 units. They have already identified some possible properties for projects and are hoping to choose sites where municipalities are supportive of the developments.