Strong Start to the New Season of Advocacy in Action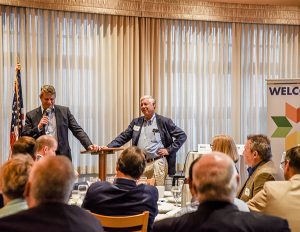 It's been a strong start to our Advocacy in Action programs this week, with the first meeting of the Public Policy Committee and the kick off to our Governmental Affairs Breakfast. At Monday's breakfast we were pleased to welcome two U.S. Congressman to meet with our members. Congressman Bill Huizenga and Congressman Fred Upton delivered updates from Washington and then took questions from members. This week we also heard from Michigan Legislators Roger Victory, Aric Nesbit, Jim Lilly, Mary Whiteford, Brad Slagh and Luke Meerman to discuss state issues.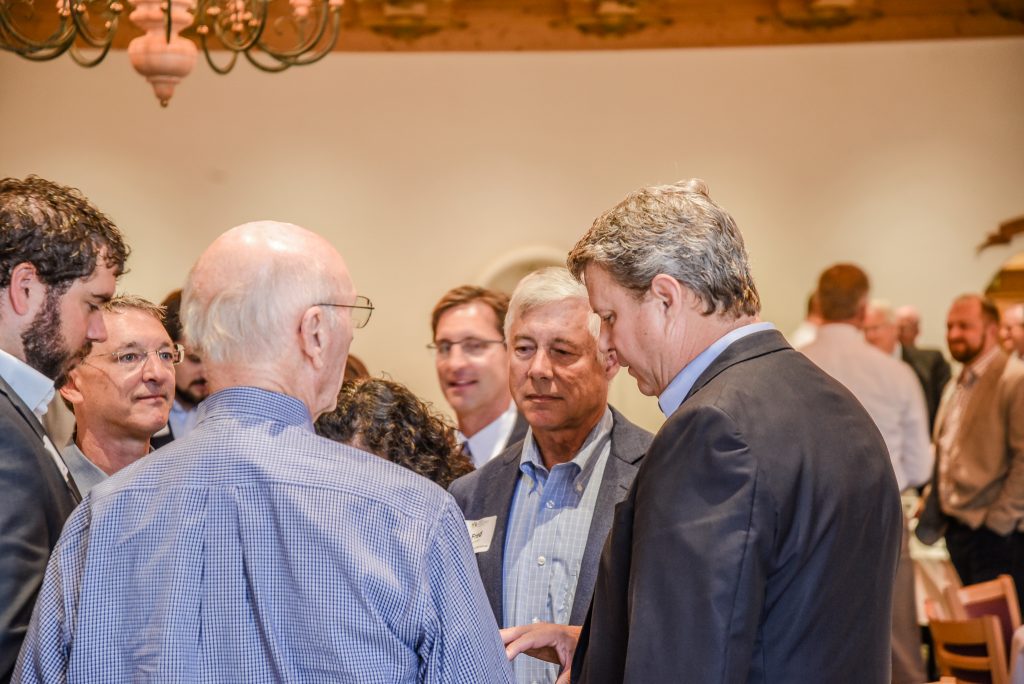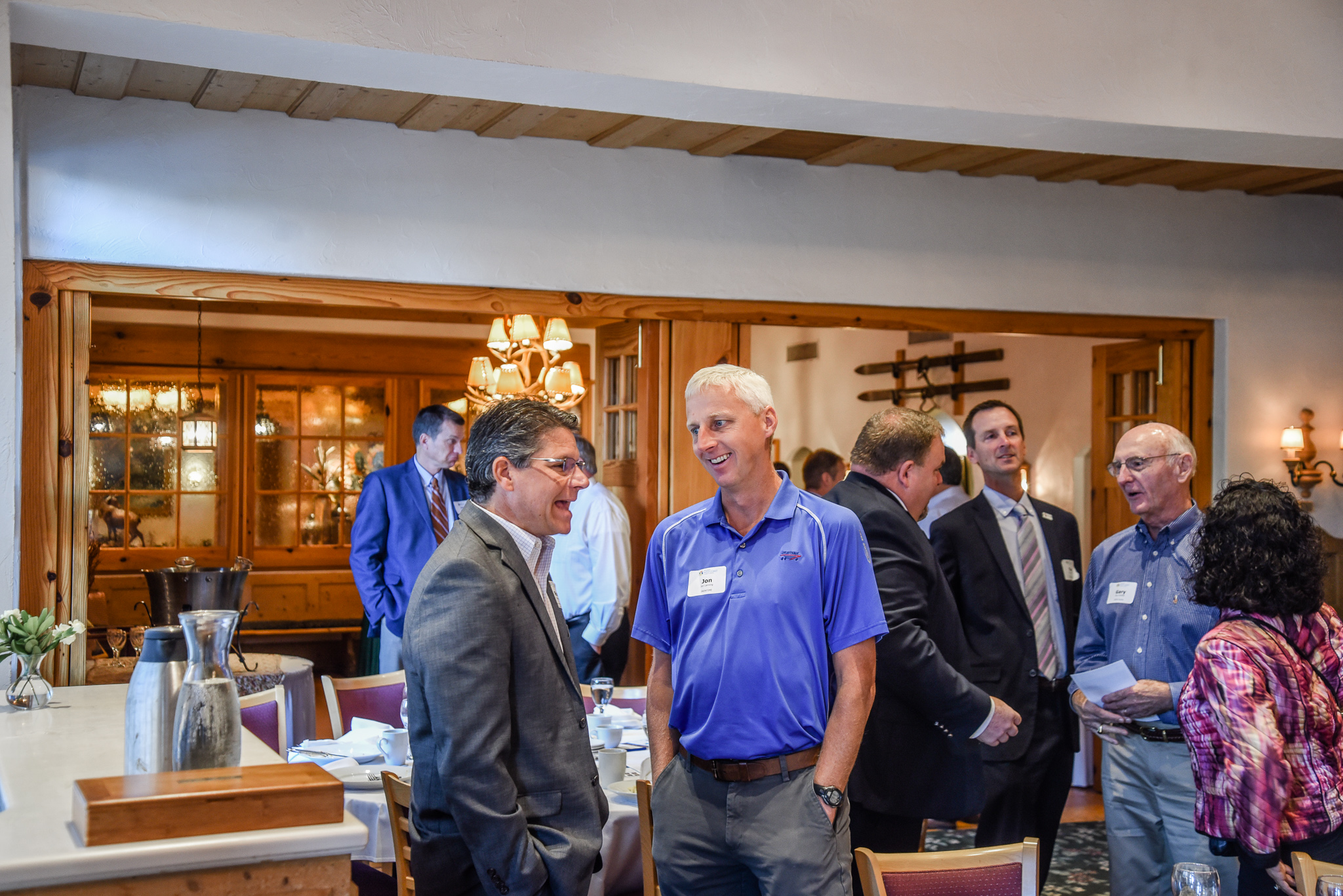 Here are some highlights:
Trade and tariffs are major areas of concern for our members, and this was addressed in terms of negotiations with China and of the United States-Mexico-Canada Agreement (USMCA). USMCA It is a free trade agreement between Canada, Mexico, and the United States.The agreement is sometimes referred to as "New NAFTA" in reference to the previous agreement it is meant to supersede, the North American Free Trade Agreement (NAFTA).
Each country's legislature must ratify USMCA, and this has hit a roadblock in the U.S. Both U.S. Congressman discussed the amount that politics plays into the voting process, citing concerns that the roadblock is more about keep the President from getting a "win" than on concerns about the trade agreement. Congressman Upton reported that the Speaker ultimately decides what will be put up for a vote, and that they are hopeful it will happen soon.
Also discussed was the progress of trade negotiations with China and the tactics of trade negotiations. The tactics of imposing steel and aluminum tariffs was a tool used to negotiate the USMCA agreement. Similar tactics are being used with China, and we are seeing incremental progress. Last week China lifted the tariffs on soybeans and pork, which is a major win for the agriculture market in Michigan and across the U.S.
The Congressmen were asked to comment on the possible government shutdown and the federal budget process. Congressman Upton is confident that the budget will be resolved this week and a government shutdown will be avoided. Both Congressman discussed the need change the current budget system from a 1-year budget to a 2-year (to as much as 5-year, per Congressman Upton) to avoid this same uncertainty year after year. It would put an end to the pattern of continuing resolutions and give more time to audit the programs that are and are not working, and to appropriate funds more effectively.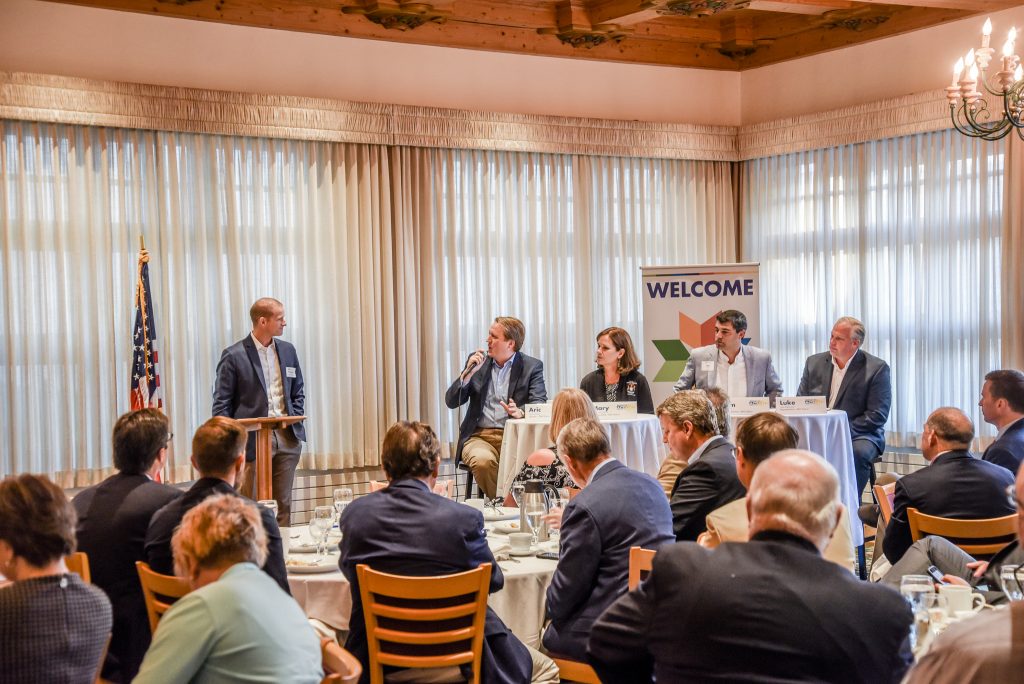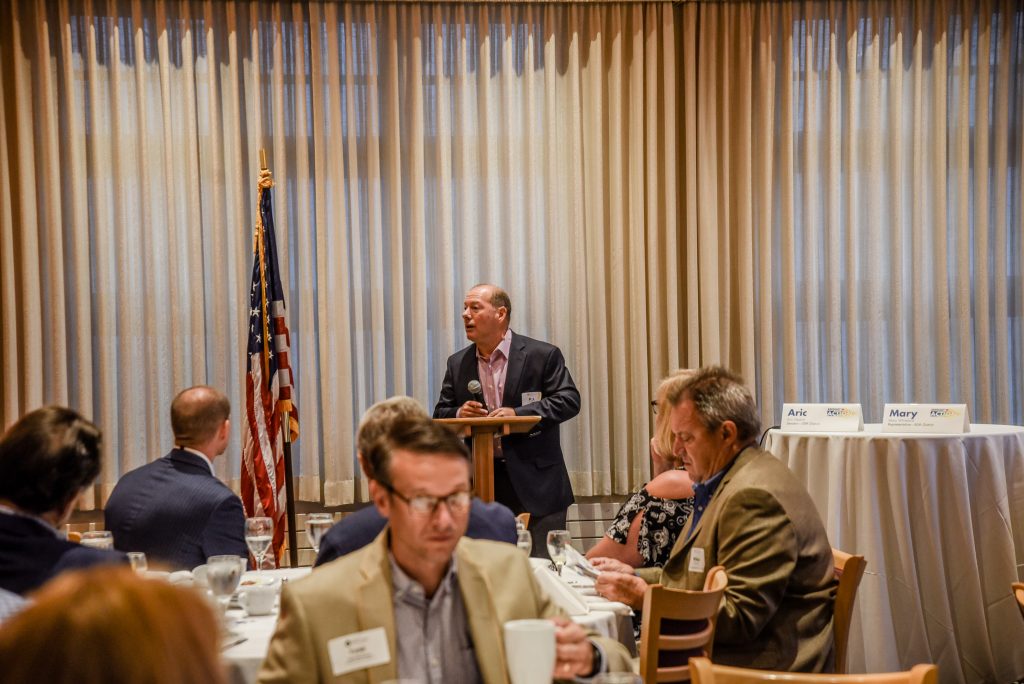 State Legislators at our GA Breakfast, sponsored by Trans-matic.
On a state level, the ongoing dispute over road funding has kept legislators from agreeing on a budget. The debate continues over the source of funds for much needed infrastructure improvements in the state, and whether the funds can be derived without imposing at $.45 gas tax. Negotiations will resume.
Unfunded Liabilities was the primary topic at our Public Policy Committee meeting. Jase Bolger of Tusker Strategies, presented on behalf of the West Michigan Policy Forum. He discussed bonding and the goal of the current proposal, which is to fund teacher pensions and pay off the $9 million in unfunded pension liability that has accrued over past decades. The WM Policy Forum's role is to provide leadership, education and a voice for Michigan businesses to guide the administration and legislature on key policy initiatives. To learn more and to review the Policy Forum priorities, click here.
All members are invited to encouraged to attend Advocacy in Action events. These are your opportunity to participate in conversations about issues that matter to you and your business with our elected officials and policymakers. Join us!
Upcoming Advocacy in Action Opportunities
Public Policy Committee Meetings
Friday, October 11
Friday, November 8
Governmental Affairs Breakfasts
Monday, October 21
Monday, November 18
Legislative Breakfast with Our Congressman – Bill Huizenga
Monday, December 16