Chamber Member Businesses Share Workers Compensation Group Dividend of $139,000 from Accident Fund Insurance Company of America
In January, our Membership Team had a great time delivering checks to members involved with the Accident Fund program. They spent the day visiting with participating insurance agents about the savings being passed along to their clients.  This year over fifty Chamber member businesses will share a $139,000 premium dividend thanks to safe work practices and their participation in a workers compensation group dividend program available through the West Coast Chamber. The 13% dividend amount returned is based on each participant's premium costs and has an average return of over $2,500.
In addition to dividend opportunities, the West Coast Chamber group dividend program offers participating businesses a five-percent discount on their workers compensation insurance premium rates. For many businesses, this discount, combined with the dividend, can completely cover the cost of Chamber membership. This makes it an incredible value and a key member benefit.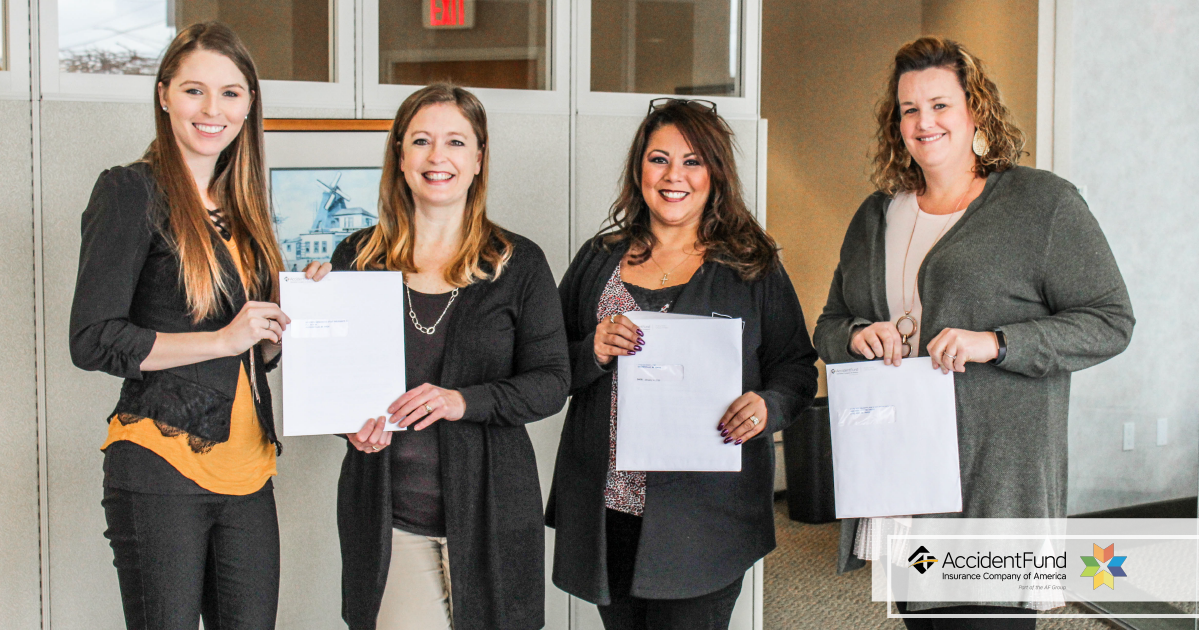 Team Members at BHS Insurance Company
"Since becoming a member of the Chamber of Commerce, we have received discounts from the Accident Fund over the years that more than pay for our membership. This is just one of the many Benefits we receive from the Chamber, along with several seminars that we have attended, which have helped us grow our business," says Mitch Van Den Berge, owner of Van Den Berge Pest Control, who has been a Chamber member since 1986.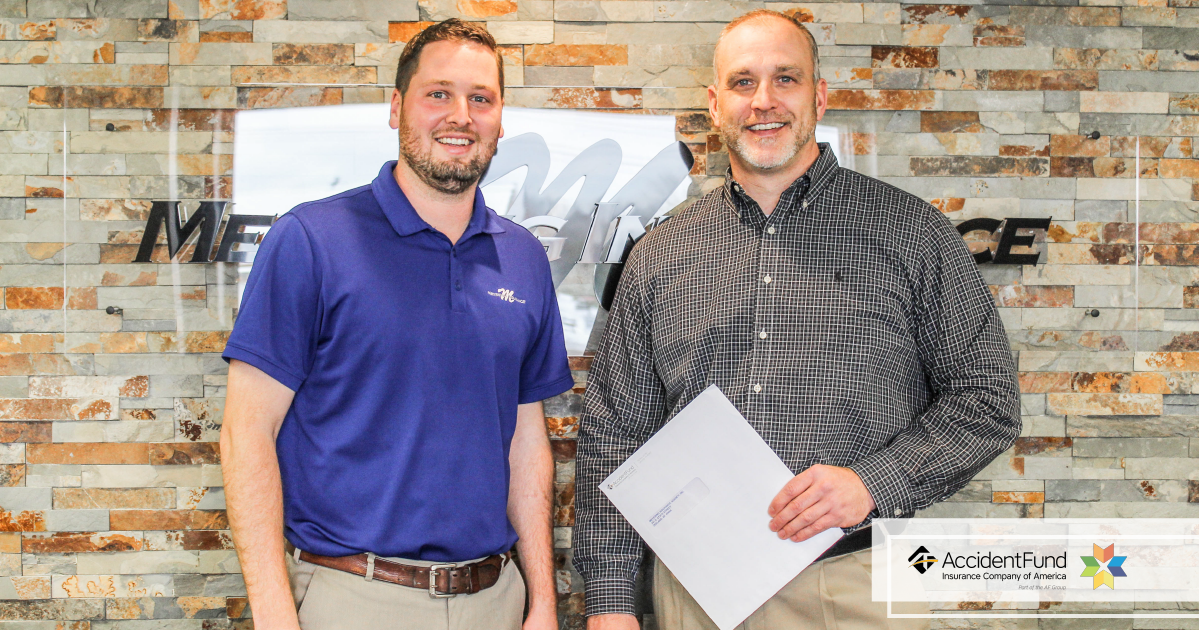 While keeping people healthy and injury-free is vital in its own right, it is also an important factor in the ability to earn a dividend. Safety at work leads to fewer injuries and fewer workers compensation claims.
"It's a fact – safety pays. A safe work environment is not only great for employees, it's great for the bottom line," says Laura Hall, Accident Fund's group program consultant. "We're proud to be able to present the Chamber with this dividend for members in this program."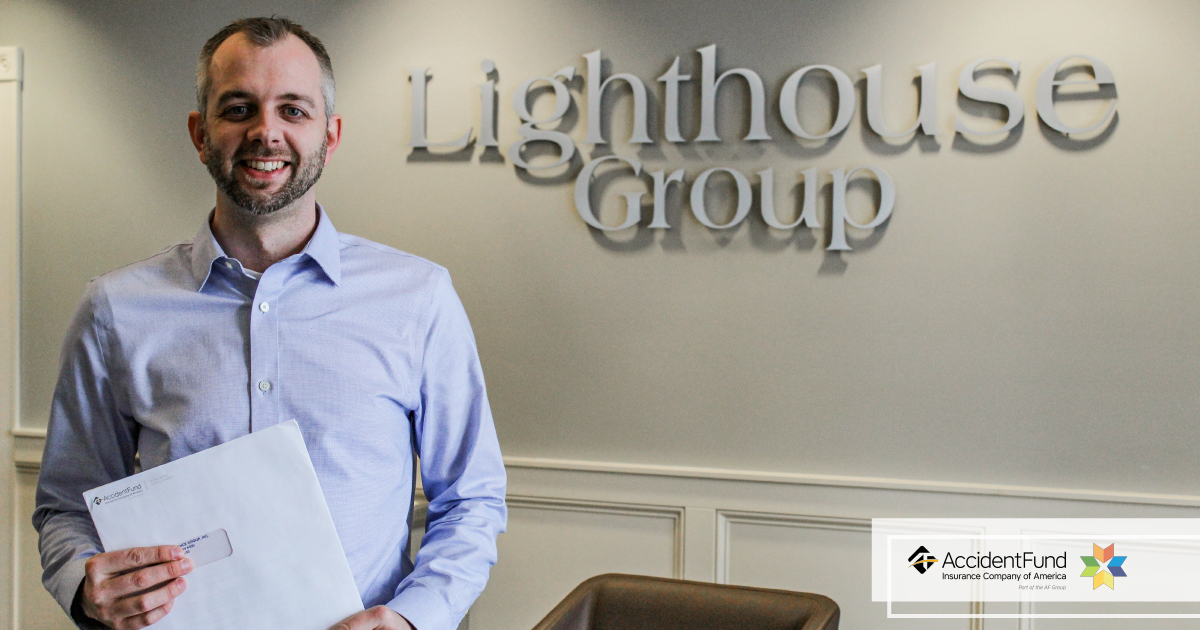 Accident Fund's Loss prevention consultants work with policyholders on safe work practices and teach employee safety training. The company also offers an online "tool box" where policyholders can link to federal and state workplace safety websites.
Kimberly Book, Account Manager for Berends Hendricks Stuit Insurance Agency says, "We always encourage our customers to take advantage of the many benefits offered by the West Coast Chamber, and especially as it relates to their Work Comp coverage through the Accident Fund.  The premium savings is excellent, but the dividends are even better.  It is always such a treat to deliver their dividend checks for their share of the group's great claim performance from year to year." BHS is a participating provider and has been a Chamber member since 1993.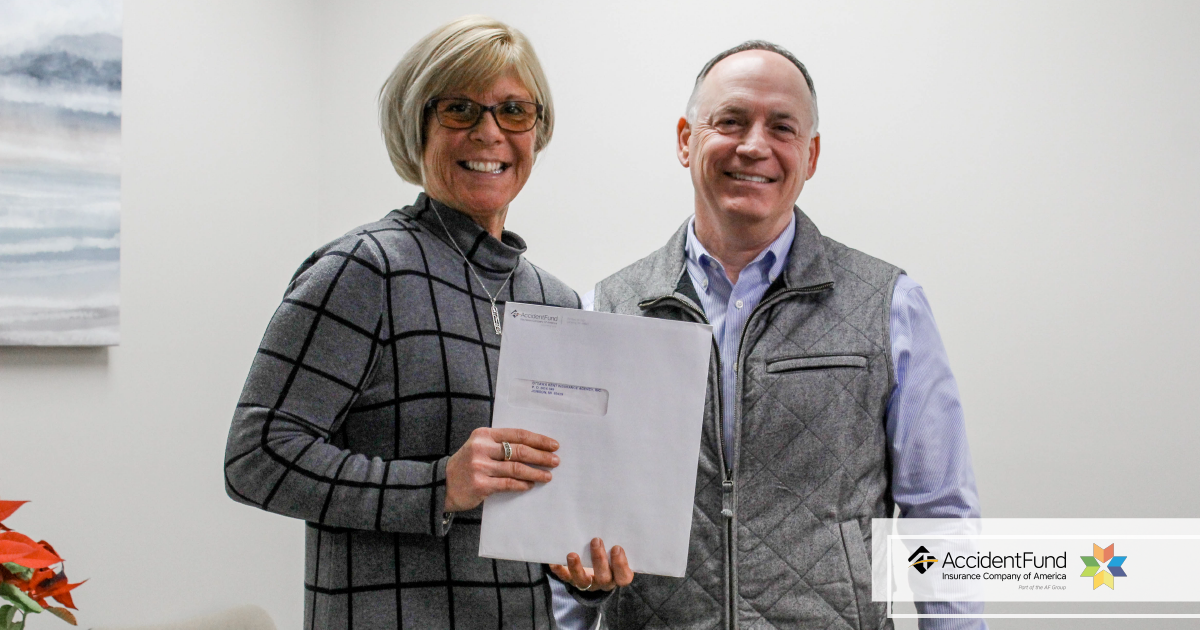 Workers' compensation insurance is just one of many expenses that employers have to consider. Businesses can make It a smaller part of their budgets by joining a group program.
Andrew Schippers, Account Executive at Lighthouse Insurance Group sums up this member benefit by saying, "This is yet another example of the West Coast Chamber being proactive in providing opportunities & benefits to their membership.  As a result of the groups positive loss experience, members are able to capitalize on up-front savings as well as declared dividends. Lighthouse Group is pleased to administer this insurance benefit as part of our long standing commitment to help members reduce operating costs while maintaining high quality coverage."
Interested in Saving Money?
Contact a Participating Chamber Member Agency: