Liz Hoffswell from the SBDC shares updated advice to help us understand EIDL and PPP emergency funding options.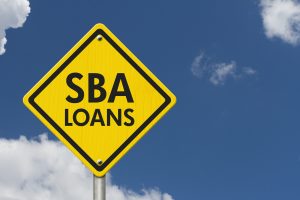 Emergency Funding Update
The Small Business Administration (SBA) began accepting Economic Injury Disaster Loan (EIDL) applications again on June 15, and businesses should act now to apply. EIDL is one of the emergency funding programs that came out of the CARES Act, and had run out of funds in April. New funds have been added to the program, and we've got information on how and why you should apply now.
Help!
Understanding how the EIDL and PPP (Paycheck Protection Program) work and how they compliment each other can be tricky. These emergency funds can be used in tandem, but not for the same expenses. I talked with Liz Hoffswell from the Small Business Development Center (SBDC) about the application process and how you can use the funds.
Questions in this Member Question of the Day episode:
Can you explain what the EIDL loan is, who is eligible, what are the terms and how to apply?
What can the proceeds of the EIDL loan be used for?
Can abusiness have both the EIDL loan and PPP loan?
Can you explain the EIDL advance?Does that need to be repaid?