Most workspaces will need to change in the wake of COVID19, per the guidelines put in place for employee safety in offices. What adaptations are employers considering?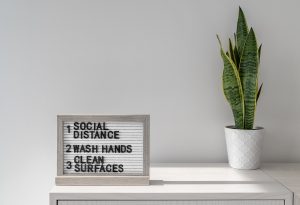 It's hard to deny that the workplace as we know it is likely forever changed. We've all adapted and innovated and discovered how to make scenarios work that we may not have dreamed of just six months ago. Employers are reimagining what their offices will look like, run like, and how they can also continue to support team members when they are working from remote locations. At the core of this evolution of the office workspace is the safety and comfort of employees, clients and customers.
Custer Inc's Take on the New Office
While working remotely has become the norm for most office employees during COVID19, we are getting a peek at what it may be like to return to the workspace. Custer, Inc. is one business working to help employers make the changes they will need for a safe reopening. Offering services and products for the office furniture industry, Custer works with customers to design and install workplaces that inspire their employees to be at their best. Last year they opened a dynamic new office in downtown Holland, in collaboration with the team at AtHome Realty.
What Workspace Changes Might We See?
I spoke with Nikki Probst, Vice President of Business Relations for Custer, Inc. about what their clients are considering when reinventing their workspaces.
We're here to keep you in the know. Find all of our Member Question of the Day videos on our Business Insider Blog homepage.