More than an event, "Listen, Learn & Act" is a DEI Call to Action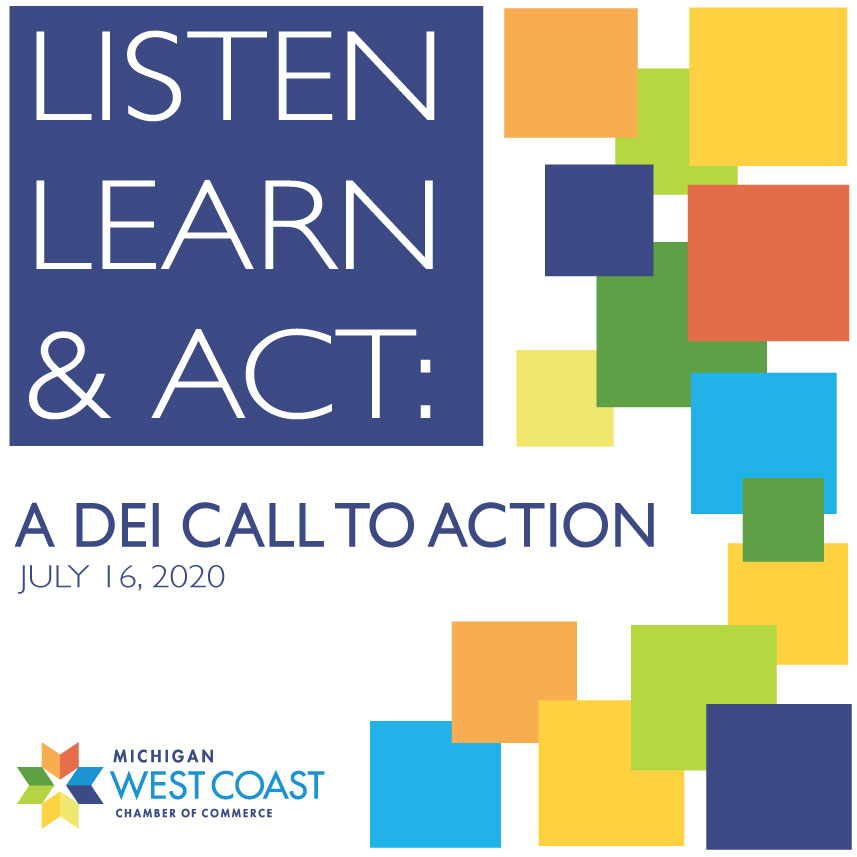 This virtual event is an opportunity for attendees to listen as leaders explain the issues that exist in our community and learn how individuals and businesses can influence positive change. It's also an opportunity to develop your own action plan to make a difference in the area of diversity, equity and inclusion.
There are numerous voices and organizations working hard to create an equitable and inclusive community here, and we look forward to opportunities to engage those leaders in many more conversations with our members.
Ricki Levine, Holland Museum
Ricki Levine has served as Executive Director for the Holland Museum for close to three years, and has a passion for making the museum truly reflective of the diversity of the residents of the Holland area. First called  the Netherlands Museum, its original purpose was to showcase works featuring the immigrants who settled in this area. Holland looks different in 2020, and the organization's strategic plan calls for bringing in collections that broaden the narrative and tell the story of our community now.
Early this year, the Holland Museum featured the exhibit, "THEM: Images of Separation", a traveling exhibit that showcases items from popular culture used to stereotype groups of people. The exhibition was presented by the Jim Crow Museum of Racist Memorabilia at Ferris State University. The intent was to encourage important conversations in our community.
Ricki  enlisted the insights of other organizations in the community that could help accurately frame the exhibit from their own direct witness of and experiences of racism. Those who have spent time working with Ricki point to her strong sense of leadership and vision. "As a cultural leader in the community, the museum has an opportunity and responsibility to bring awareness to social justice issues including racism, and we have the space to have meaningful discussions around those issues," said Ricki.
The response to the exhibit and the programs developed to compliment it was powerful. So powerful that upon exiting the exhibit, they asked visitors to use sticky notes to share their reflections. They also asked people to take a few minutes to review other's posts as well. "People needed a moment to exhale and process," said Ricki. All reflections have been recorded and archived.
You can hear much more from Ricki Levine at Listen, Learn & Act: A DEI Call to Action  - a virtual event conversation on diversity, equity and inclusion in July 16. She will be joined by Lakeshore Ethnic Diversity Alliance Executive Director, Gloria Lara. Registrations are open now.
Both women will be featured in the August issue of Connect Magazine. You'll also learn more about the THEM exhibit, and its impact in different ares of the community.
The magazine will also tell stories from community and government leaders, organizations and businesses that are making DEI a top priority. We look forward to engaging these leaders in more conversations with our members and our community.