Google Workshop Tips on Reaching More Customers Online

'Tis the season for shopping, and that's great news for your bottom line. How will you attract more customers to your door or to your website e-commerce platform?
The answer? GOOGLE. We use Google so much that it's a verb. GOOGLING. As a business owner, if you want people to find you - no matter what your line of work - you need to have a solid presence that shows up in Google searches. We've got expert advice on reaching more customers with a strong online presence.
This workshop gives detailed information on how the Google search engine works, the tools you can use to check the effectiveness of your Google Business Profile, and how you can get started with advertising on this powerful search platform. It also has advice on effective use of email marketing and social media engagement.
Three Ways to Learn from this Workshop:
Get a high-level overview with a peek of some of the slides from the workshop. This will give you a taste of the content, so you can decide if you want more details.
Watch the full 60-minute video for detailed explanations from a Google expert.
Download the full slide deck from the workshop video.
Want More? Register for our next Google workshop on November 17.
How Google Helps Businesses Reach Customers
Learn how Google works and how your business can be found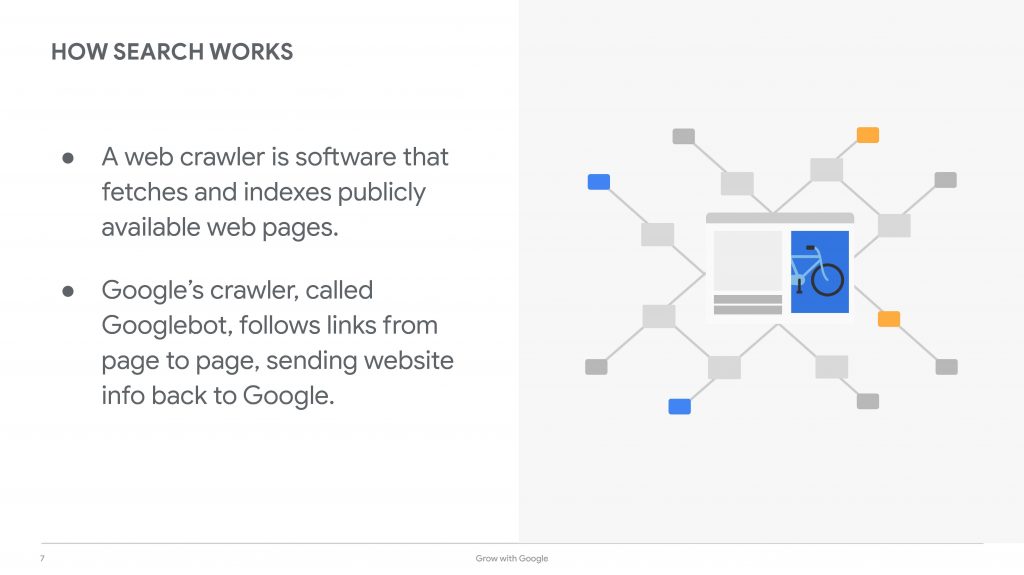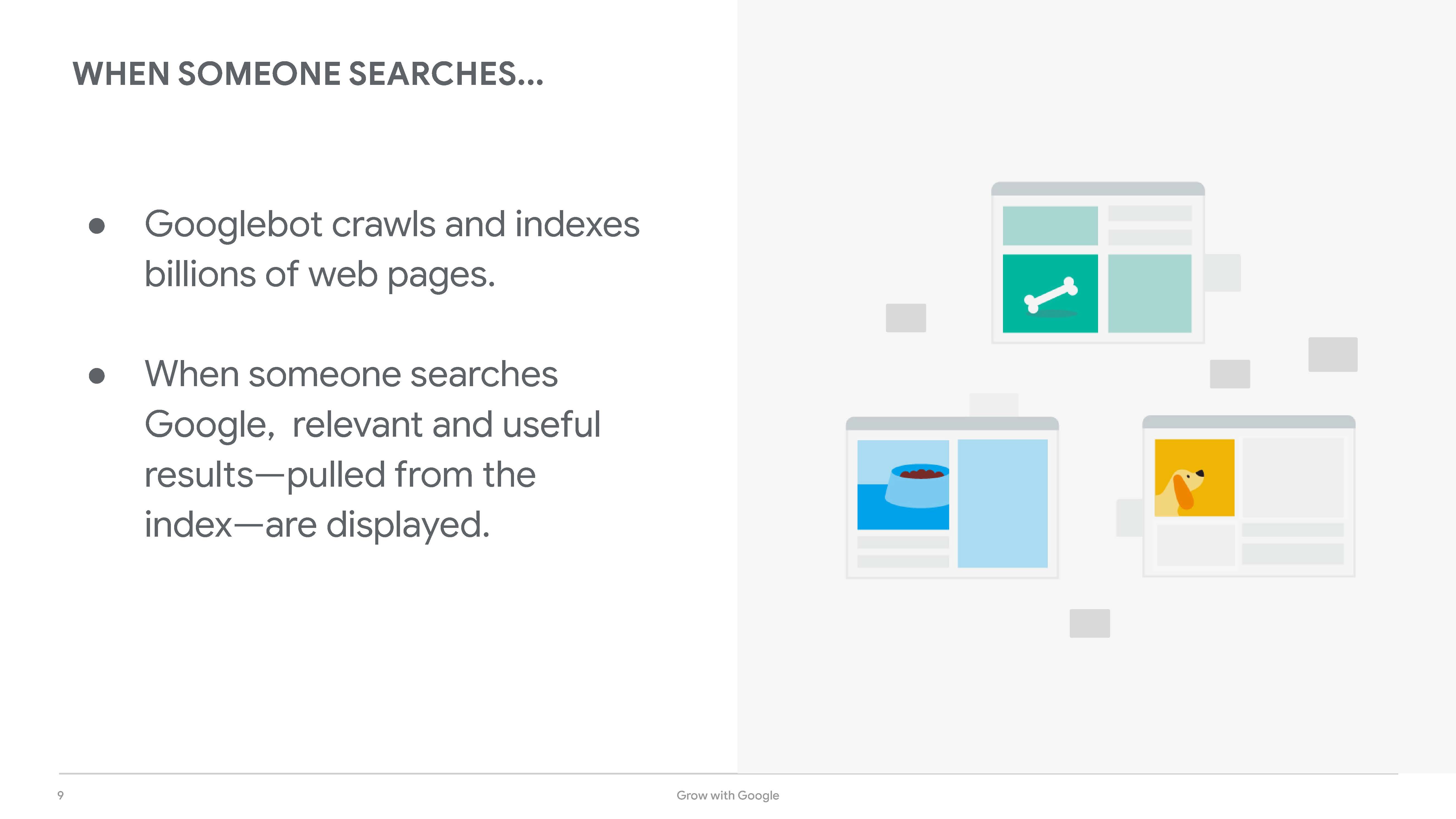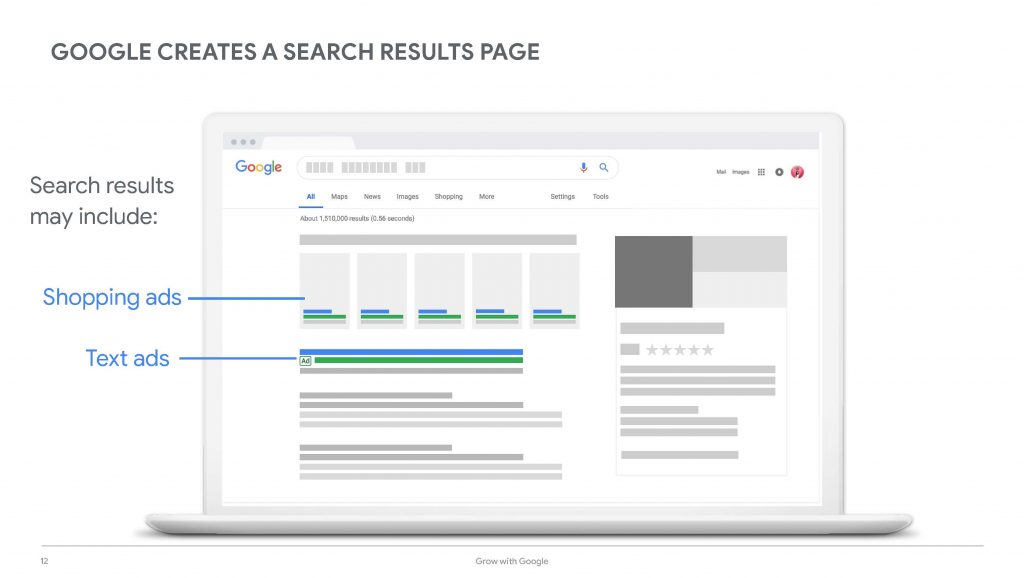 Resources to Help You Appear Across Google
Learn how to use Google Tools to increase visibility.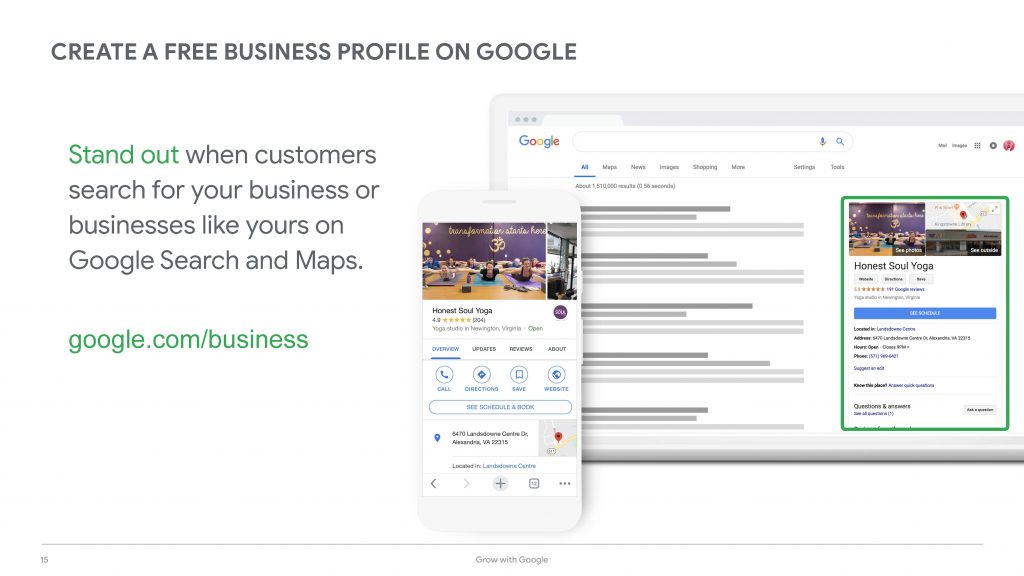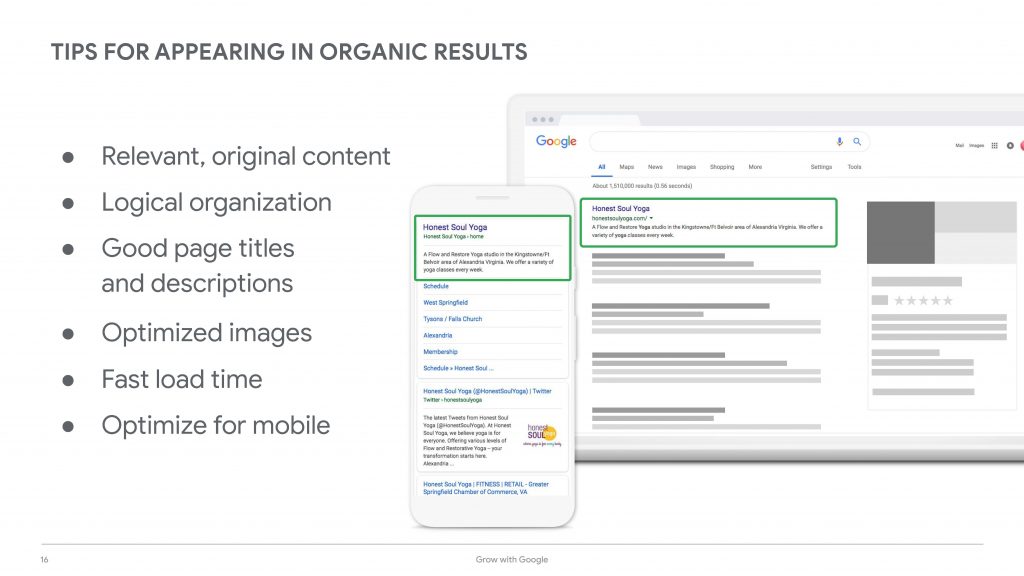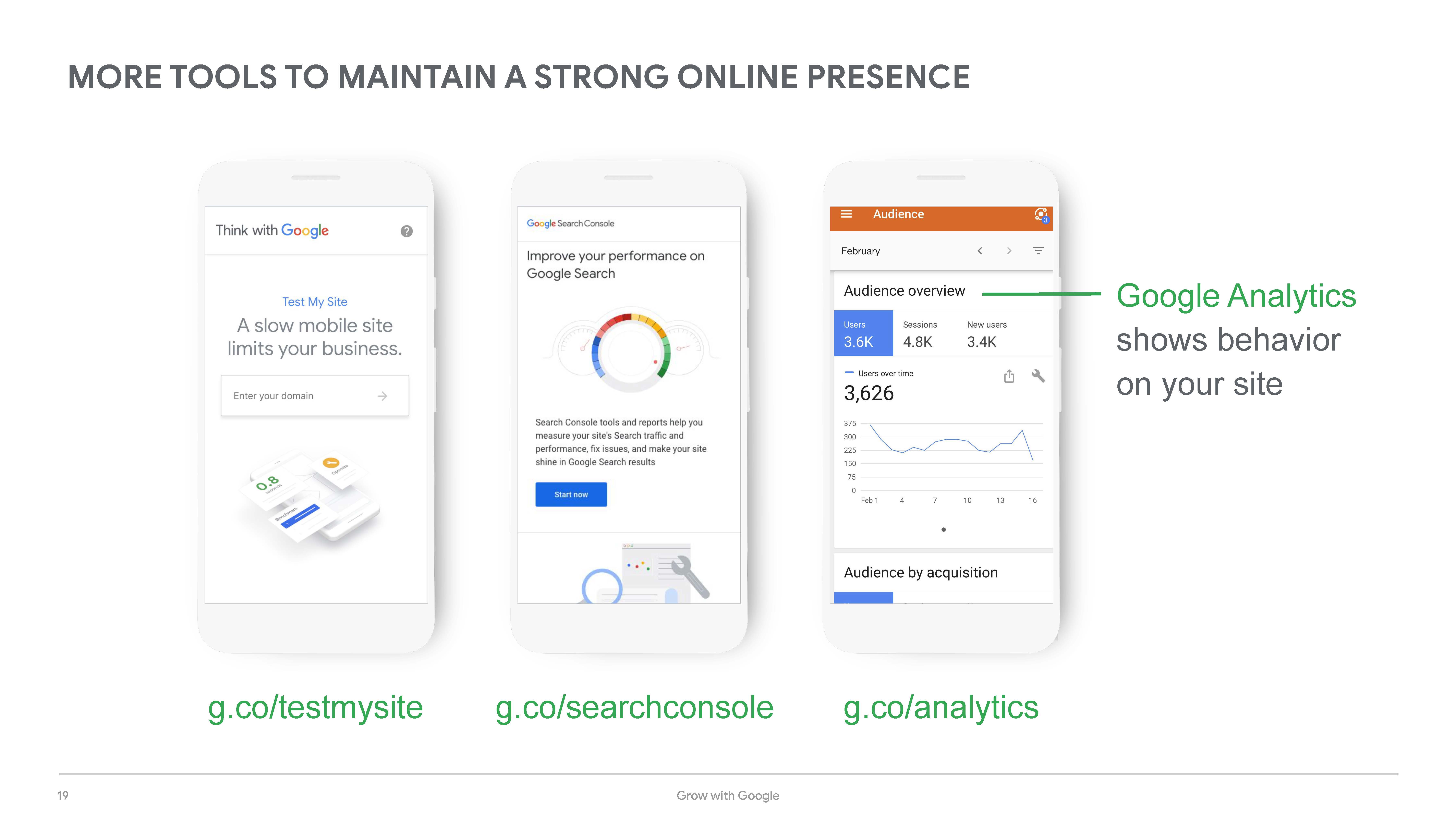 Reach Customers Online with Advertising
How to advertise on Google and other sites.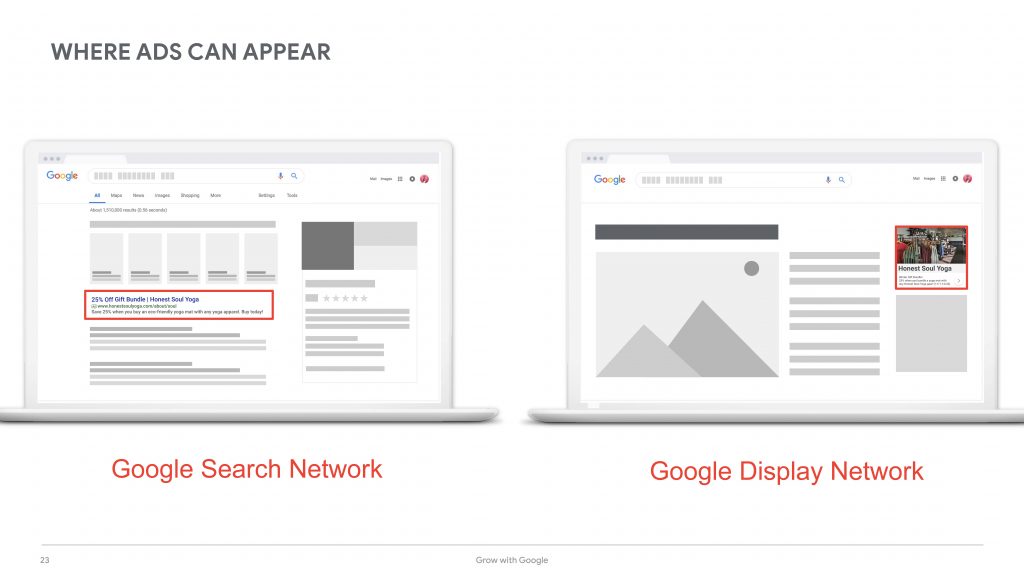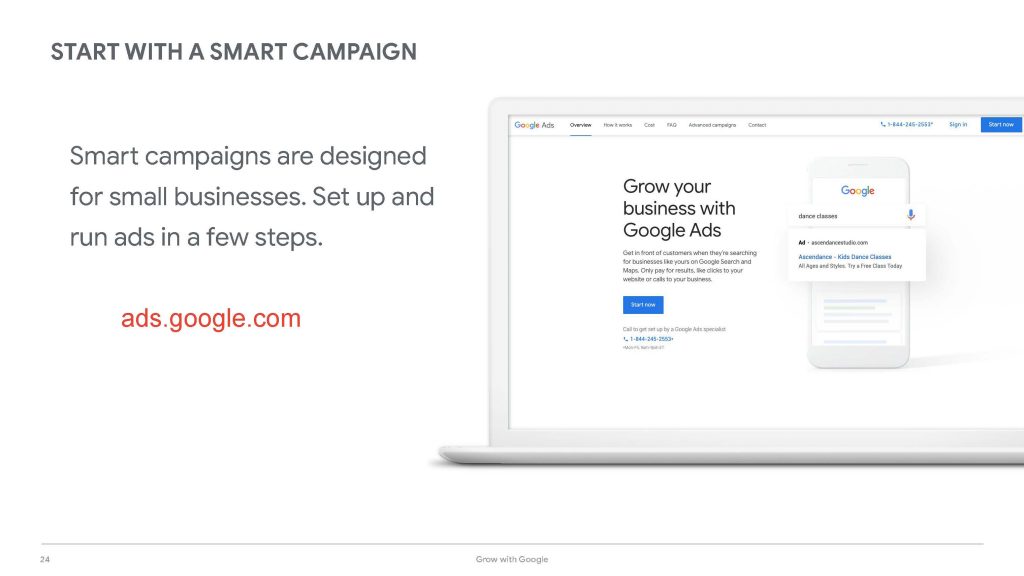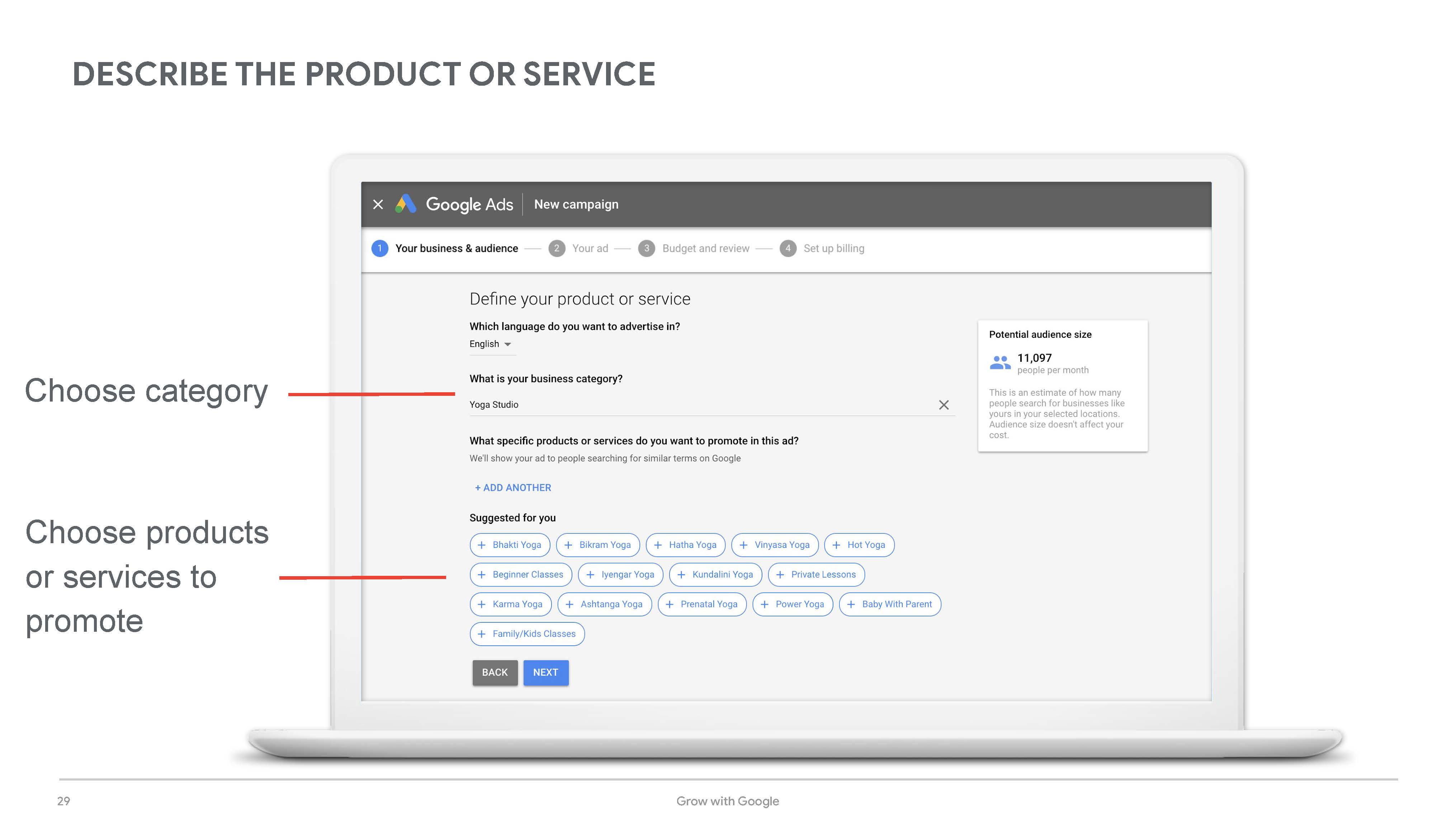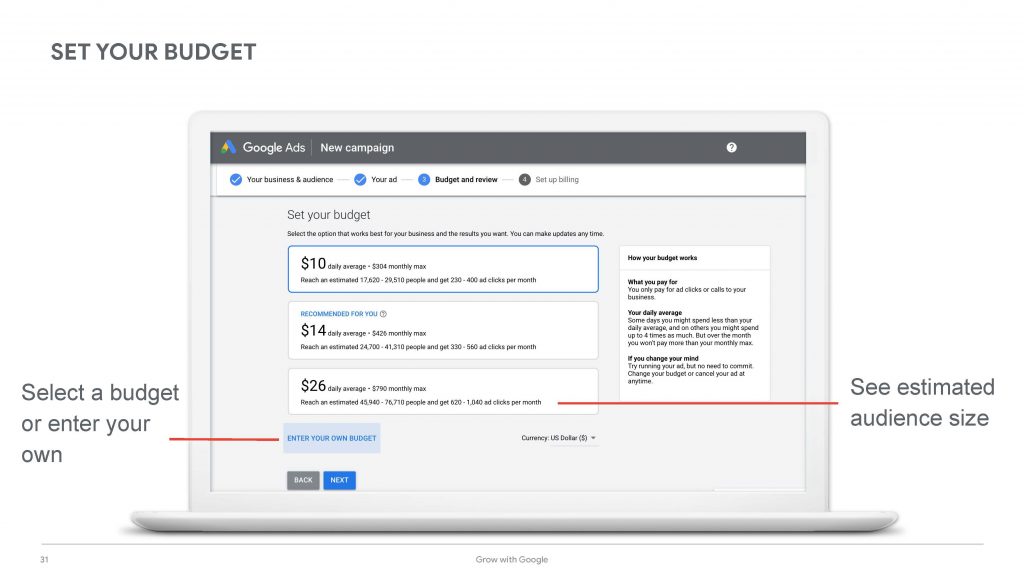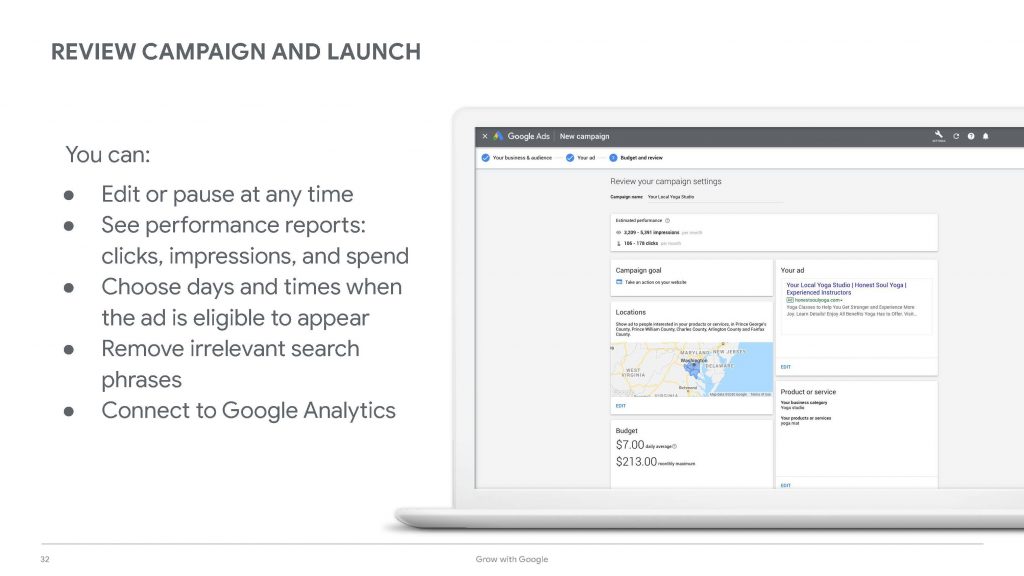 3. Download the Slide Deck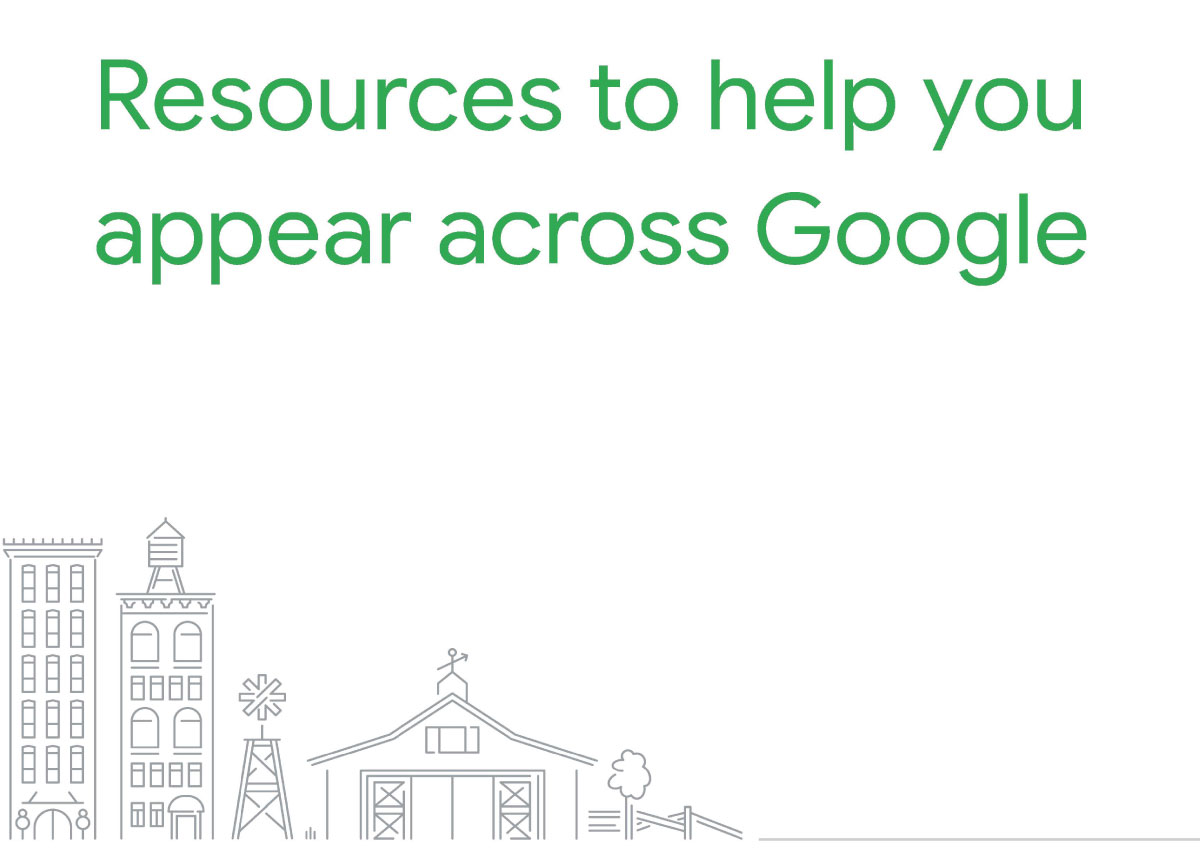 4. Register for our Next Google Workshop
Tuesday, November 17
10:00 - 11:00 am
Using Data to Drive Business Growth
Our next workshop is on better decision making with data, and using Google analytics to decide where to spend your resources of time and money.
Learn best practices and analyze trends about how customers engage with your business online, then turn these insights into well-informed, actionable decisions.
Fun Facts: General Google Search Statistics
The average Google search session lasts just under a minute. (Moz)

Dating & Personal Services advertisers drive the highest Click Through Rates on paid Google results. Just over 6% of their impressions turn into clicks! (WordStream)

Organic Google results with 3-4 words in the title drive higher Click Through Rates than organic results with 1-2 words in the title. (Smart Insights)

Google has indexed hundreds of billions of web pages. All told, the index is about 100,000,000 GB large. (Google

Roughly 8% of Google search queries are questions. (Moz)