Today's Member Question is about hiring during a pandemic.
One of the most frequent questions we get is: how is the Coronavirus affecting employment, and what resources are available to help job seekers and employers?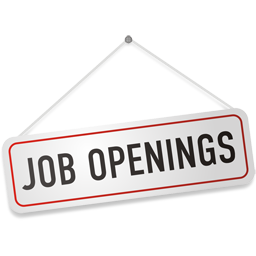 The coronavirus pandemic is disrupting hiring practices and working environments at companies of all sizes. While some industries are on a full hiring freeze, others are ramping up on hiring efforts. Managers and HR departments are getting creative to keep business running smoothly. They are also asking for help from organizations like West Michigan Works!
Member Question Interview with West Michigan Works!
West Michigan Works has resources available to help job seekers and employers struggling to fill open positions. This week's West Coast Chamber Member Question of the Day is an interview with Shana DeWent, Talent Solutions Manager for Ottawa County.
Resources for Job Seekers and Employers
What services and funding are available to assist employers during this time?
What services are available to individuals seeking employment or training?
Shana references the Going Pro Talent Fund resource for Employers. See below:
Going PRO Talent Fund:
Formerly the Skilled Trades Training Fund (STTF), the Going PRO Talent Fund provides competitive awards for workforce training that addresses skill shortages in the State of Michigan. West Michigan Works! partners with employers to identify skill deficits, define skill needs and develop plans to address the need.
Learn more about the Talent Fund and find out if you qualify.
Want to Know More About Resources Available for Job Seekers and Employers?
Don't Forget This Exclusive Chamber Member Talent Resource!
The West Coast Chamber Job Postings Board is accessible on our website. Chamber Members have the exclusive opportunity to post job openings on the board.