West Coast Cash Redemption 101

Holiday shoppers are coming your way. Is your staff trained on how to help customers spend their West Coast Cash?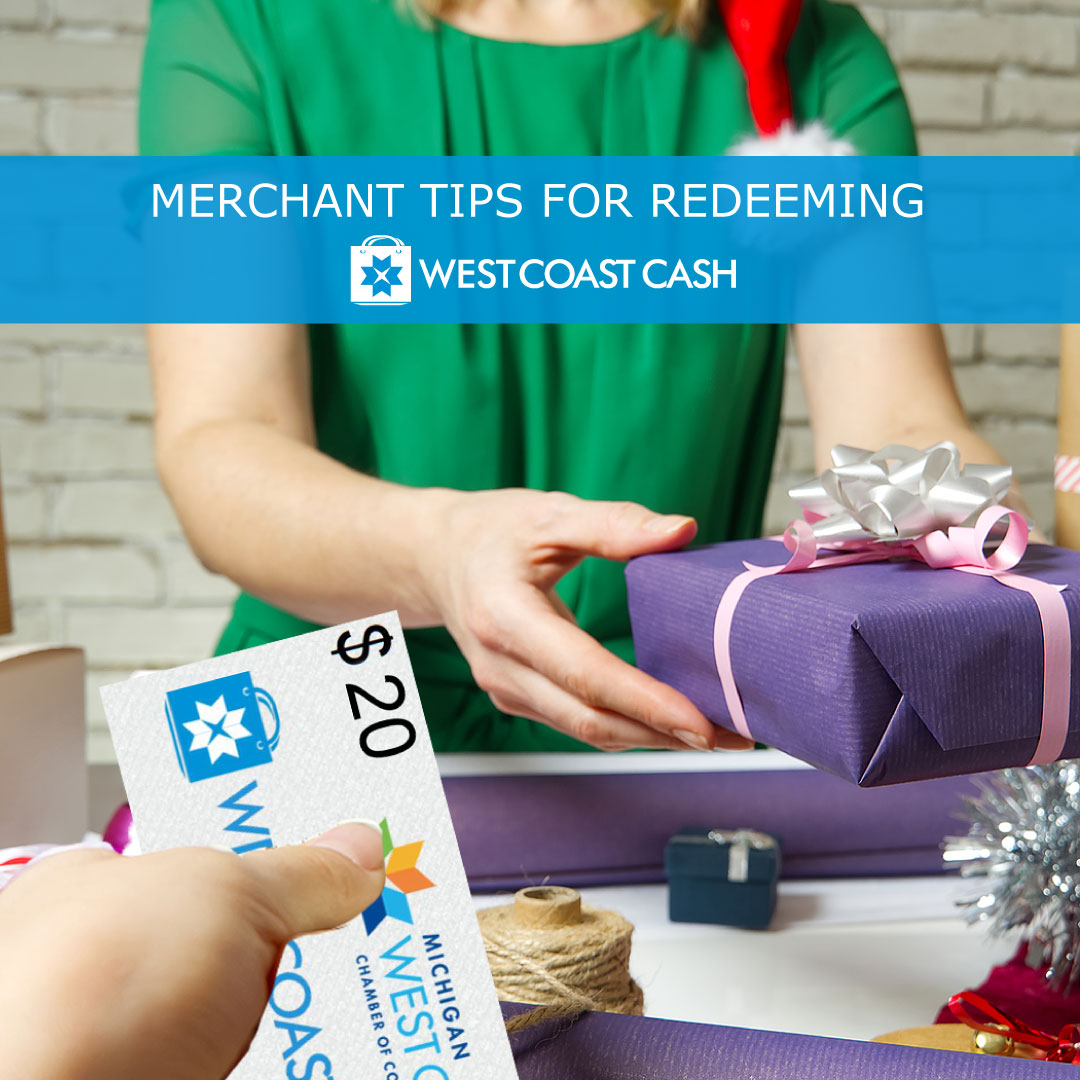 Thank you for being a part of West Coast Cash, the community currency program that supports local businesses by keeping dollars in our area. In order to make transactions smooth for both customers and staff, we've put together some best practices to guide merchants through redeeming certificates.
3 Tips for Redeeming West Coast Cash
Tip #1
Be sure all employees are trained on how to accept West Coast Cash.
Tip #2
Confirm your policy for how you will give back change when the full certificate is not spent. Will you give cash back or issue a gift certificate to your business?
Tip #3
Once a certificate has been used at your establishment, please dispose of that certificate to eliminate possibilities of certificates being used more than once.
Troubleshooting West Coast Cash
If you have questions about the technology or mobile applications, please contact our certificate partner, Conpoto: support@conpoto.com.
If you have additional questions please reach out—we are here to help!
The Chamber Team
616-392-2389