Login to your Chamber Account to access key membership tools and benefits.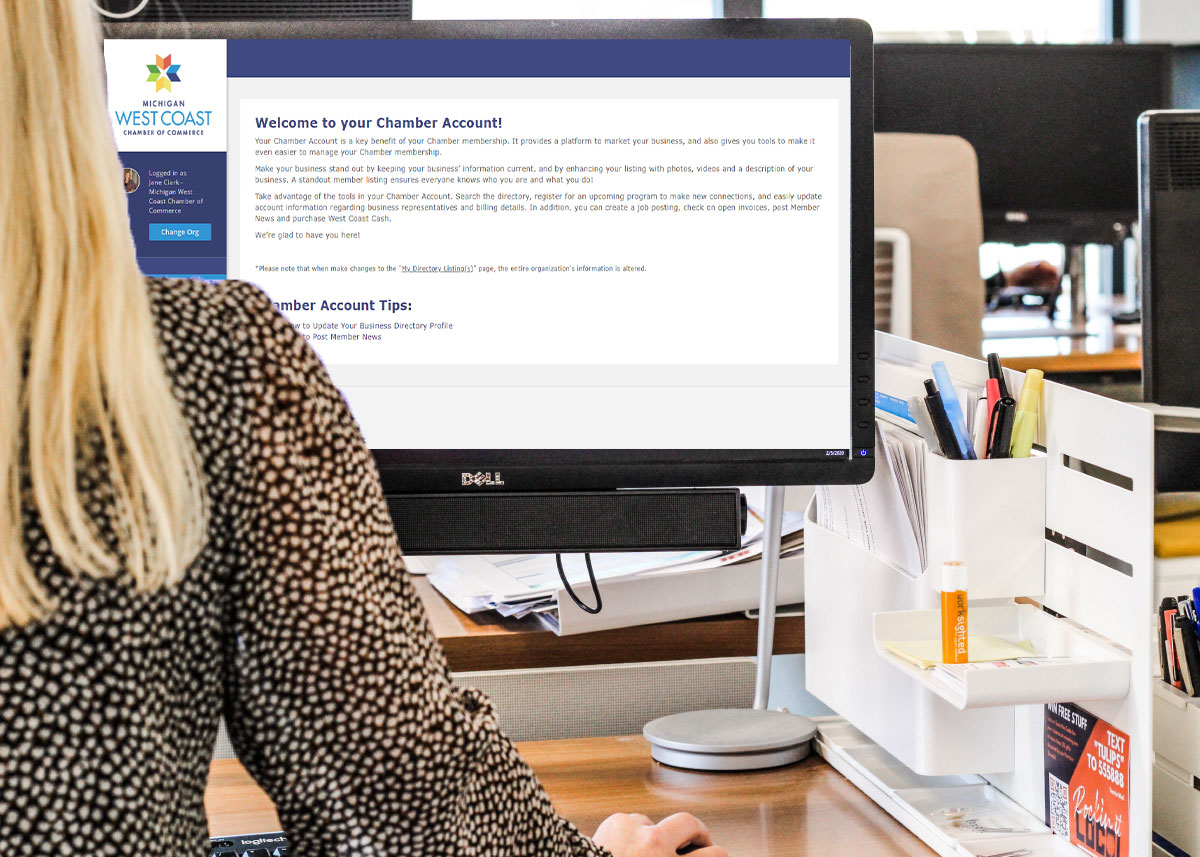 Your Chamber Account is a key benefit of your Chamber membership. It provides a platform to market your business, and is loaded with tools to make it even easier to manage your Chamber membership.
Your "Chamber Account" (formerly called the InfoHub) is the place to go to access tools for managing your account. Here's what you can find when you login to your Chamber Account.
Registrations
Invoices
Post to Member News Board (shares your company's news on our website and on social media)
Post to Job Openings Board
Maximize your Business Listing
Your business listing is the page that others see when they do a search of our Membership Directory. Are you taking advantage of this key marketing tool?
Make your business stand out by keeping your business' information current, and by enhancing your listing with photos, videos and a description of your business. A standout member listing ensures everyone knows who you are and what you do!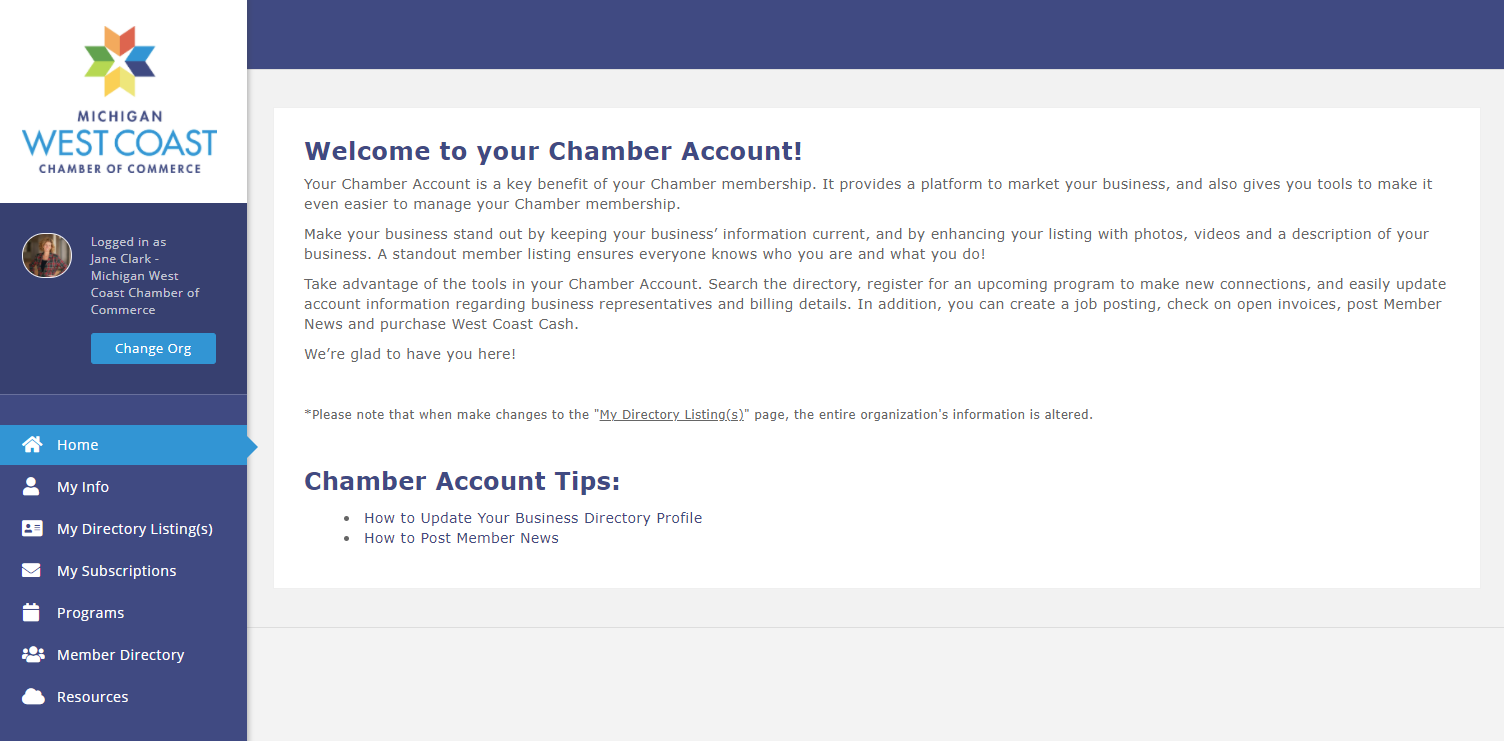 Guides for Managing Your Chamber Account Benefits Online
Click below for two how-to instruction guides for two of the many tools you can access when you login to your Chamber Account:
Login to your Chamber Account to learn more about your benefits!