Celebrate a Local Business or Organization as a Sustainability Superstar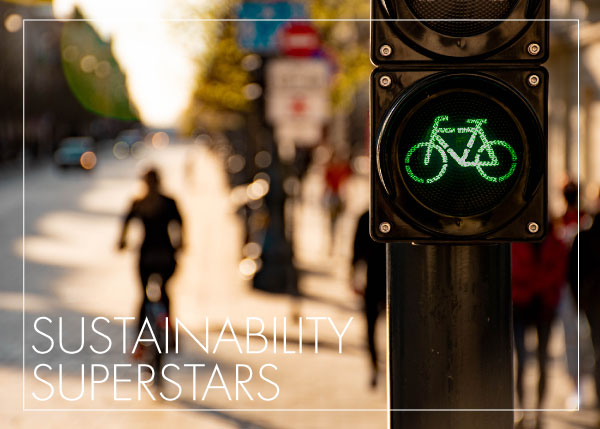 Tell us about a business or organization that is working to promote sustainability, resiliency and livability in our community!
Earth Day is April 22, and we'd like to celebrate local companies that are working to make a positive impact in our world.  Large or small, all efforts make a difference, and we'd like to acknowledge the work being done.
Please fill in as much information as you can about programs or practices that this business or organization is doing for the betterment of our community and our planet, and we will report about these Sustainability Superstars in our April 23 weekly news!
Thank you!
Examples: The list below shows examples of ways in which a company or organization might be participating in sustainable practices. There are many more ways!
Community Programs and Philanthropy
Employee Engagement (Educates and Empowers)
Educating Public on Sustainability Practices
Recycling
Resource Efficiency (Energy, Water)
Sourcing (Sustainable Business Suppliers, Renewable Products, Underrepresented Businesses)
Sustainability Officer or Team
Transportation
Waste Practices