2020 Election Analysis from the U.S. Chamber's Kevin Courtois
We're pleased to bring you an analysis of the 2020 elections from a federal perspective. This Capitol Connections Special Event features an update from Kevin Courtois, Executive Director of Congressional and Public Affairs at the U.S. Chamber's Great Lakes Regional Office.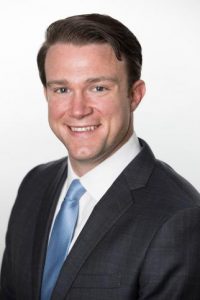 To achieve the U.S. Chamber's public policy goals, Kevin cultivates and maintains legislative, political, media and grasstops resources throughout Illinois, Indiana, Kentucky, Michigan, Ohio, and Pennsylvania. He leads the U.S. Chamber's efforts to strengthen its relationships with Members of Congress through member businesses, associations, and local and state chambers of commerce across the region.
Capitol Connections Special Event
Above is an excerpt from our November 16, 2020 Capitol Connections program. The full program, including updates from our state legislators, can be found by clicking below and being directed to our Webinar and Virtual Meetings Recordings Library.